About BAM Ireland 
For over 60 years BAM has been at the centre of shaping Ireland's flagship infrastructure projects and creating many of its iconic landmark buildings. As a leading construction, civil engineering, PPP investment, and facilities management company, we help public and private sector clients reduce carbon emissions and enhance sustainability over the lifecycle of their buildings and infrastructure.
We employ over 3000 people directly and indirectly and are a wholly owned subsidiary of Royal BAM Group of the Netherlands.
Our primary aim is to have a Net Positive Impact on climate change, resources, and people and we have committed to being scientifically evaluated on our efforts. We are the only construction company in Ireland to feature on the Climate Change 'A List' published by CDP Global and have successfully retained this science-based mark over the last number of years. 
BAM also recently became a Platinum Member of the Irish Green Building Council, which aligns with BAM's desire to be a driving force behind the transformation of the Irish construction and property sector into a global leader in quality and sustainability.
Expanding our expert and diverse workforce is integrated into our new strategy – Building a Sustainable Tomorrow. Our commitment to diversity, inclusion, fairness and respect runs through our whole employee experience at BAM. Put simply, we want BAM to be a great place to work and for our people to get the support they need to be themselves and their best. We want everyone to have a sense of 'belonging' here at BAM and maximise their talents, share experiences, and have their voice heard.
The world of construction is changing rapidly, and our clients want predictable, safe and sustainable solutions. BAM can meet these requirements by applying more industrialised techniques and by remaining at the forefront of the use of digitisation.  We will also continue our focus on innovation and investing in the latest technologies. This will ultimately improve safety in the workplace and result in more energy efficient and environmentally sustainable projects, while providing a very high quality and competitive solution to our clients.
About Schneider Electric
Our mission is to be your digital partner for Sustainability and Efficiency. We drive digital transformation by integrating world-leading process and energy technologies, end-point to cloud connecting products, controls, software and services, across the entire lifecycle, enabling integrated company management, for homes, buildings, data centers, infrastructure and industries. We are the most local of global companies. We are advocates of open standards and partnership ecosystems that are passionate about our shared Meaningful Purpose, Inclusive and Empowered values.
At Schneider Electric, Diversity & Inclusion is at the heart of our organisation, it's an integral part of our history, culture and identity.  We recognise that embracing diversity unlocks innovation and creativity and fosters collaboration. We want our employees to reflect the diversity of our communities and the customers we serve. As a result, our teams are stronger to drive the company's future.
Schneider Electric has been included for the 5th year in a row in the Bloomberg Gender-Equality Index and we have been recognised for the 2nd year in a row by the Financial Times as a Diversity Leader for our success in promoting diversity.
About daa
daa is a global airports and travel retail group with businesses in 16 countries. Owned by the Irish State and headquartered at Dublin Airport, daa manages Dublin and Cork airports and has international airport operations and investments in Cyprus, Germany, and Saudi Arabia. ARI, our travel retail subsidiary has outlets in Europe, North America, the Middle East, India and Asia-Pacific and recently won a bid to operate retail outlets at 8 airports across Portugal and the Madeira Islands. We also provide aviation advisory services through our daa international consultancy business. The Group's core purpose is to connect Ireland with the world and its vision is to be an airport industry leader.
daa is now on the road to recovery and transforming its business to meet the future needs of customers and passengers. As part of the recovery plan, we are seeking to grow our business with talented people across a range of areas including Engineering, Construction, Technology, and Analytics. Our Infrastructure and Asset Management functions have embarked upon a new transformational strategy and are seeking to hire a significant number of cross skilled technicians with recognised craft qualifications in any of the following: Electricians, Mechanical Fitters and Plumbers. These new roles across our business offer a unique opportunity to work on the most diverse range of assets, unparalleled on any existing site in the country.
Our airports provide a dynamic and vibrant workplace where no two days are the same and every one of our team members has an important role to play. A key pillar in our HR strategy is to build an inclusive culture where diversity is valued and celebrated. Details of all our open vacancies can be found on our website www.daa.ie/careers.
About Enterprise Ireland
Enterprise Ireland is the government organisation responsible for the development and growth of Irish enterprises in world markets. We work in partnership with Irish enterprises to help them start, grow, innovate and win export sales in global markets. In this way, we support sustainable economic growth, regional development and secure employment. Enterprise Ireland is the Government agency in Ireland responsible for supporting Irish businesses in the manufacturing and internationally traded service sectors. Specifically, Enterprise Ireland helps businesses to start-up, innovate and ultimately, to achieve global success.
About Martisen Mayer
Martinsen Mayer a boutique technology recruitment firm with a global network. We specialise in helping venture-backed organisations scale their teams. 
We partner with start-ups all the way through to scale-ups and enterprise organisations.
We love getting to know founders and investors to really understand what makes a business tick. We work with exceptional technology companies who don't settle for mediocrity.
Our team's extensive networks are active within the tech community hosting multiple podcast series, meetups, and events. Some events are less serious than others!
We don't bullsh*t we just focus on delivery
Product & Services
Permanent & Contract recruitment – Need a job filled and we'll fill it for you
Partnership – Want to love us as much as we love you? Let's be partners and build a solution together!
Executive Search – Retained search for your technology leadership roles.
Managed Recruitment – We take the strain out of growing your team at an affordable cost.
Payroll services
About WorkEqual
Our vision is an Ireland where everyone's skills and potential are recognised by a society that champions workplace equality and fair remuneration.
Our mission is to provide innovative, targeted services and programmes to help people (re)entering the workplace to reach sustained economic independence. Our goals include:
Increasing the number of people that we support into employment each year;
Increasing our range of services, tailored to the evolving needs of people in Ireland;
Providing more of our services online to make them more accessible to a greater number of people; and
Using our voice to encourage people to take the next step toward economic independence.
The goal of our advocacy work is to achieve full gender equality in the workplace through meaningful engagement with Government, business and civil society leaders.
About Women In Technology & Science Ireland (WITS)
Founded in 1990 by science journalist, Mary Mulvihill, Women In Technology & Science Ireland (WITS) is a voluntary, independent organisation that advocates and acts for women in STEM. Key to our mission is the creation of a network to connect and empower our members. Our vision is a society where women have equal opportunities, experiences and recognition in STEM. WITS engage with government to promote research into gender and STEM, run regular events and conferences and liaise with industry partners to drive best practice.
www.witsireland.com
About HealthTech Ireland
HealthTech Ireland is an independent trade association for manufacturers, developers and distributors of health technology products and solutions to the health system in Ireland.
HealthTech Ireland provides a forum for the development and advocacy of policies that support innovation in health technology to address patients' healthcare needs. HealthTech Ireland member companies include the full spectrum of health technology supply and service companies from Small/Medium Enterprises to Multi-National Companies, many of whom have Research and Innovation and /or manufacturing facilities in Ireland.
www.healthtechireland.ie/
Partner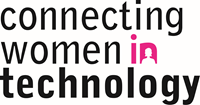 About Connecting Women in Technology
Connecting Women in Technology is a network of Irish based technology companies who all share a common goal to support the development of women in the technology industry. Founded by Accenture, Dell and Microsoft in 2009, the network today spans over 20 leading multinational technology companies, who all collaborate to attract, promote and encourage women in STEM careers.
For Sponsorship Opportunities Contact
Wayne Leitch
Head of Sponsorship Sales/ Conferences and Events