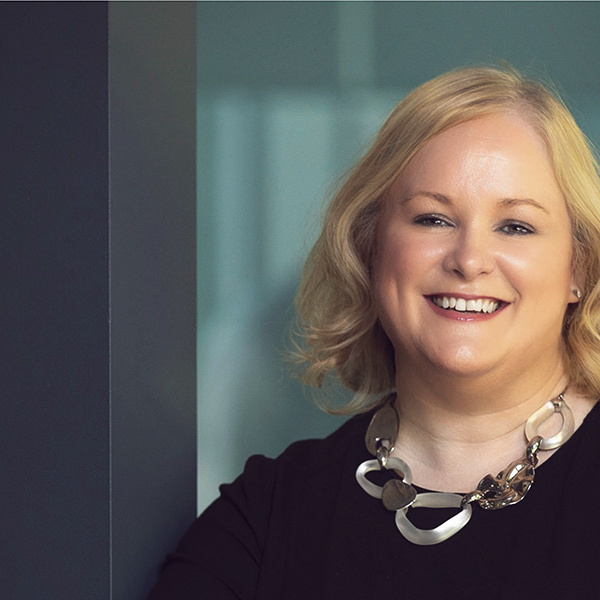 Lorna Martyn, Ireland Regional Chair & Senior Vice President Technology, Fidelity Investments 
Lorna Martyn is Fidelity Ireland's Regional Chair and Senior Vice President of Technology. Lorna has been with Fidelity Investments for 18 years and has held several leadership roles in Ireland and the US during that time. Outside of Fidelity, Lorna is actively involved in developing the technology ecosystem in the country and is a board member of Technology Ireland, the largest and most influential business organisation representing Ireland's tech sector and the Irish American Partnership, which supports education and community programmes across Ireland. As a recognised advocate for inclusion and diversity, and most particularly, greater female representation in technology, Lorna has led the development and delivery of a multi-faceted program which is focused on affecting sustainable change for women in STEM within her own company, local communities, and the wider technology industry. Growing up in Ireland with five brothers, Lorna became accustomed to being the diverse voice in the conversation while developing team building and leadership skills navigating family life. Encouraged by her mother, Lorna enjoyed learning to code in her early teens which reinforces her belief today in the impact of advocates and role models. She brings that life experience and a global perspective to her everyday work at Fidelity, leading a diverse, talented team creating technology solutions that enhance the financial wellbeing of Fidelity customers. Lorna is an established advocate for female participation in STEM education and careers, and passionate about the positive power of inclusion.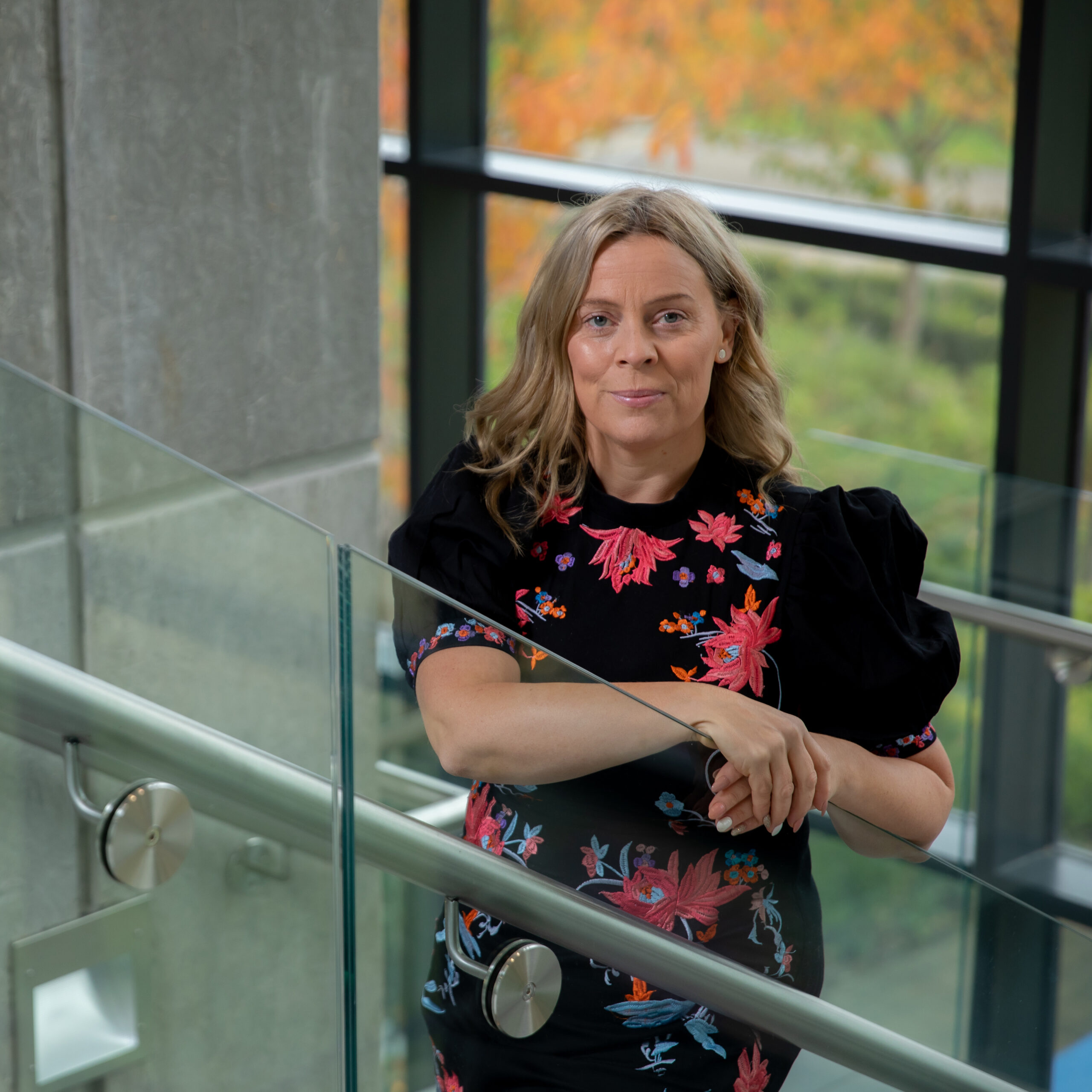 Dr Katriona O'Sullivan, Digital Skills Lecturer, Maynooth University  
 Katriona O'Sullivan holds a PhD in Psychology from Trinity College Dublin and is Digital Skills Senior Lecturer Professor in Maynooth University. Katriona's journey to success is inspiring; she grew up in extreme poverty, as one of 5 children in a home shaped by heroin addiction, the odds were low on Katriona making anything of her life. Lower still when she became a mother aged 15 and ended up homeless. Despite this Katriona is today an award-winning academic whose work explore barriers to education. She credits hard work, the Trinity Access Programme, and the support from community and government services on her success. Katriona leads the STEM Passport for Inclusion an award-winning project featured recently on RTE changemakers series. STEM Passport was recently awarded 1.2 million in national funding to ensure ALL girls are included in STEM. She teaches human development and research methods; has published research articles in journals like Nature Communications and Sustainability. Her research focuses on equality and equity in education and employment.  She has worked in RCSI, Trinity College Dublin and Lady Margaret Hall, Oxford. She has been invited speaker at the World Education Forum, and in 2021 presented to the UN and the European Gender Action Workshop on Women and Digitalization. She was also featured recently on BBC Saturday Live.  Katriona has worked with Irish policy makers to develop policies around education and inclusion and has secured over 3 million euro in funding in the last 5 years to build equality initiatives.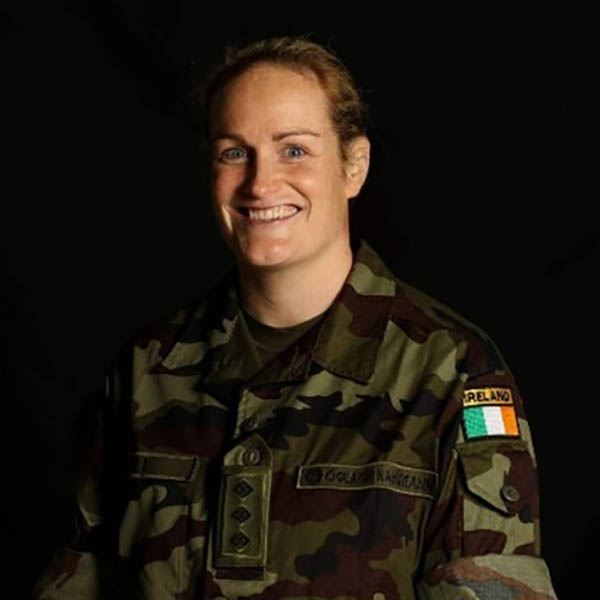 Captain Jane O'Neill, Engineer Corps, Irish Defence Forces
Jane O'Neill is a Civil/Structural Engineer who joined the Army in 2009. On graduating from Trinity college with a Masters in Engineering, she first worked in the construction sector working on large projects such as Beacon South Quarter, Intel and the Criminal Courts of Justice. In 2009, she joined the army as an officer cadet and on completion of training transferred to the Corps of Engineers where she has worked as a Combat Engineer (bridging, mine clearance, explosive demolitions, overseas deployed camp maintenance), Maintenance Engineer (maintenance of lands and buildings of the Defence Forces) and Fire Engineering. She is also a Firefighting Instructor (Breathing Apparatus and Compartment Fire Behaviour), and currently holds the role of Defence Forces Fire Advisor. Her work has taken her overseas on several occasions, with Irish Aid Rapid Response Corps to Turkey and on United Nations Peacekeeping deployments to Syria and Lebanon.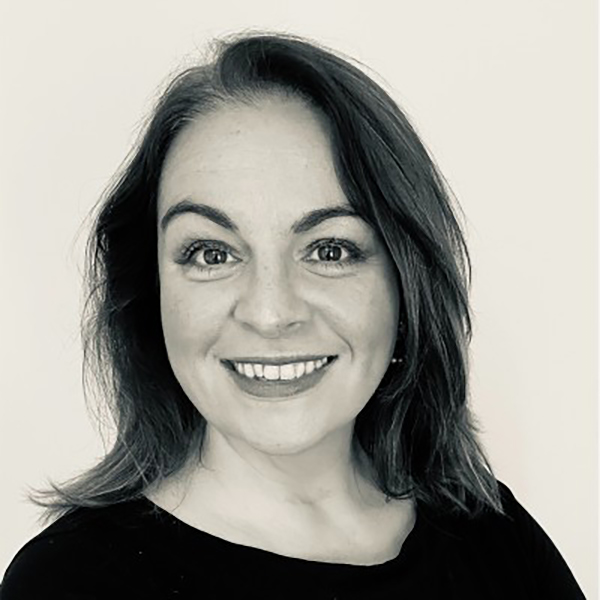 Jean O'Donnell, Board Member, Women in Technology & Science (WITS)  
 Jean O'Donnell is Deputy Chair of Women in Technology & Science Ireland. She is also an award winning Technology Employee Engagement and Talent Development Leader with significant experience designing and implementing Employee Experience & Capability Development Strategies. She has over 15 years tech sector experience with a deep understanding of the importance of technology in driving and supporting business. 
Jean is passionate about equity, inclusion and diversity. Holding a Masters in Coaching from UCC, she has supported many women on their journey back to the workplace after a career break.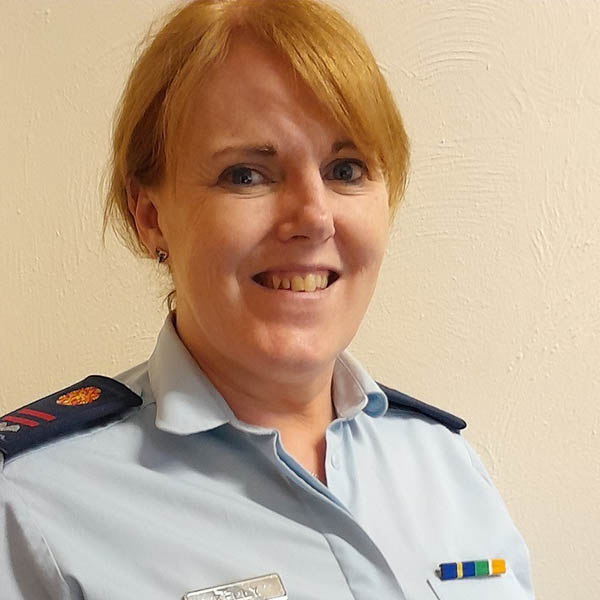 Regimental Sergeant Major, Anne Kelly, Senior Aircraft Inspector, Irish Air Corps 
Anne Kelly is a Senior Aircraft Inspector in the Irish Air Corps. She joined the Air Corps in 1991 been one of five of the first females inducted into the Air Corps Aircraft Apprenticeship. On completing her apprenticeship, she qualified as an avionic technician on fixed wing and rotary wing aircraft. She progressed her career to an Aircraft Inspector and then a Senior Aircraft Inspector. She now works in the Military Airworthiness Authority regulating aircraft maintenance across the Air Corps fleet. She is the first female Acting Regimental Sergeant Major (Technical) in the Air Corps and the only serving female A/RSM in the Defence Forces. Throughout her career, she achieved high standards in external education from the Joint Aviation Authority and  Aircraft Manufactures Aircraft specific type training. This encompasses the complete technical sphere within the aviation industry.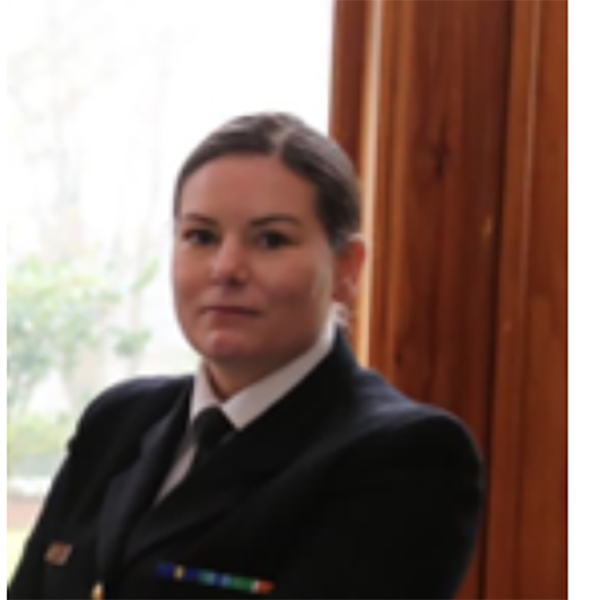 Lieutenant Commander Elaine Moloney, Marine Engineering Officer, Irish Naval Service 
Elaine Moloney is a Marine Engineering Officer in the Irish Defence Forces. After joining the Irish Naval Service in 2000 as an engineering cadet she completed a BEng in NUIG in Mechanical Engineering, followed by a Class II Certificate of Competency in Marine Engineering. Since qualifying as a Marine Engineering Officer she has served as the Chief Engineer at sea, serving both at home and overseas. While shore based, she has worked in appointments that provide engineering support to ships at sea, some of her duties in these appointments included overseeing the dry docking of ships, project managing annual refits for the fleet and designing and implementing a quality management program for the Naval Service Dockyard that achieved ISO 9001:2008 certification. She has also been the Project Manager for a €20 million Mid Life Extension Program for two of the Naval Service fleet. In her most recent shore based appointment she was the head of the Naval Service Technical Training College. She was the first female Marine Engineering Officer to reach the rank of Lieutenant Commander in the Naval Service. She has a MEngSc in Pharmaceutical and Biopharmaceutical Engineering from UCC and an MA in Leadership, Management & Defence Studies from NUI Maynooth, in which she achieved the award for Best Student.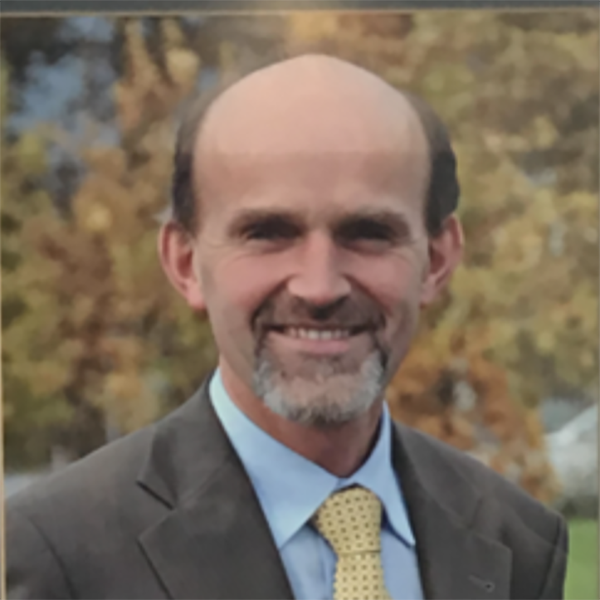 John McKennedy, Principal, St. Colmcillle's Community School 
 John McKennedy is the Founding Principal of St. Colmcillle's Community School, Knocklyon, Dublin 16. He was previously Deputy Principal at St.Tiernan's Community School, Balally, Dublin 16. He holds a Master's in Chemistry and a Higher Diploma in Education from TCD as well as a Higher Diploma in Computer Studies from NUI Maynooth and a Higher Diploma in School Development Planning from NUI Galway.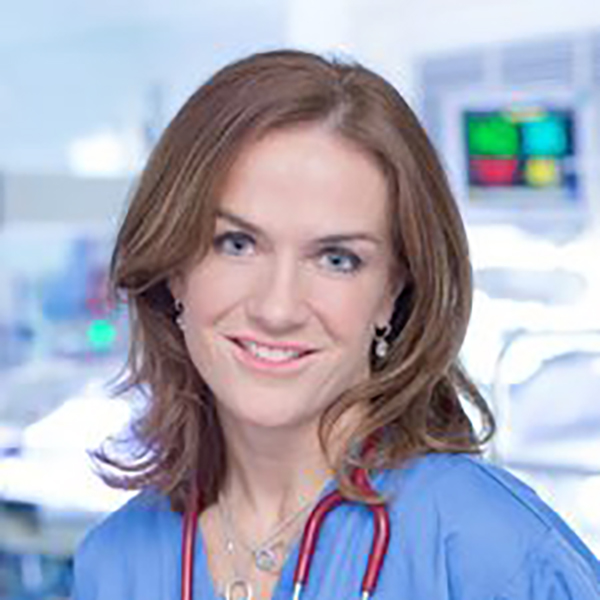 Dr Rhona Mahony, Consultant Obstetrician, National Maternity Hospital 
 Dr Mahony is a specialist in maternal and fetal medicine and former Master at the National maternity Hospital and former Executive Director of the Women's Clinical Academic Directorate with IEHG.  She currently sits on the Advisory Board of Trinity Business School (TBS) and on the executive education board developing a dedicated healthcare innovation pillar within TBS. Dr Mahony is a Fellow of the RCOG UK and of the RCPI in Ireland. She is a strong advocate of the importance of women's healthcare in saving lives, promoting health equality, gender equality and intergenerational social equality through increased participation of women in society. She has been awarded with an honorary Fellowship of the American College of O&G, an Honorary Doctorate of Medicine from NUI and honorary fellowship of the UCD Medical School for her work in healthcare.  In 2014 Dr Mahony became an Eisenhower Fellow spending time in the USA as part of a Multi-Nation leadership Programme. Dr Mahony currently serves on the board of St Vincent's Healthcare Group and is Chair of the Little Museum of Dublin. In 2020 she joined the Board of Halo Care a digital health company which assists older people to live longer healthier lives at home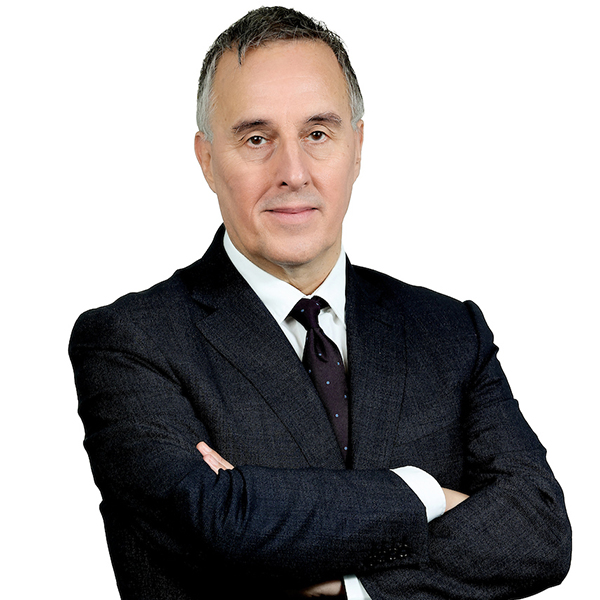 David McRedmond, CEO, An Post 
  David McRedmond was appointed Chief Executive Officer of An Post in October 2016.  He has led the Company's Transformation programme and return to financial stability, revenue growth and profit by taking big steps to fix the Company's economics and by restructuring the Mails & Parcels and Retail business in line with a rapidly changing, digital marketplace. 
David is personally driving An Post's Sustainability Charter, having positioned Climate Action; Decent Work & Economic Growth; Sustainable Cities & Communities; Industry, Innovation & Infrastructure; and Responsible Consumption & Production – five of the United Nations' Sustainable Development Goals most pertinent to the global postal industry – at the centre of An Post's business transformation strategy.  An Post published its first Gender Pay Gap Report and Action Plan in October 2019, just one of its Decent Work initiatives, and publishes an annual Sustainability Report. 
David was previously CEO of TV3 which he transformed into a major Irish broadcaster, concluding with its sale to Liberty Global in December 2015. He was previously Commercial Director of Eircom and Managing Director of Eircom Enterprises. During his early career as a retail industry executive in the UK and USA, he held roles such as Operations Director of Waterstones and CEO of WH Smith Inc. 
David was appointed chairman of Eir in 2018; he is a director of Premier Lotteries Ireland (the National Lottery) and a fellow of the Royal Society of Arts.  A native of Dublin, he holds a Masters Degree in Modern Irish History from University College Dublin.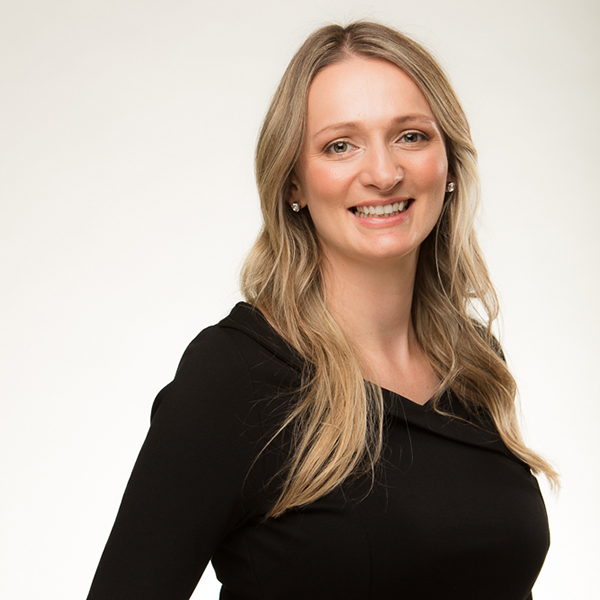 Emer Currie, Senator & Spokesperson for Northern Ireland, Special Education and Inclusion', Houses of the Oireachtas
Emer Currie has become a voice for flexible and remote work in the Oireachtas. She left her job in advertising eight years ago when her second child was born, because of a lack of flexible working options. This lead her to become more involved in grass roots organisations like Grow Remote and to campaign for a flexible, equitable and inclusive work culture for Ireland, similar to what has been achieved in Finland and Iceland. She was elected to Fingal County Council for her home ward of Clonsilla/Castleknock in 2019, securing a seat on the first count and was appointed to the Seanad in 2020 as Fine Gael Spokesperson for Employment Affairs, Work Life Balance and Northern Ireland. Building communities that help people to reach their full potential, that thrive and are inclusive for all is a key priority for Emer  – whether that's the workplace, a local business or school, an urban neighbourhood or village.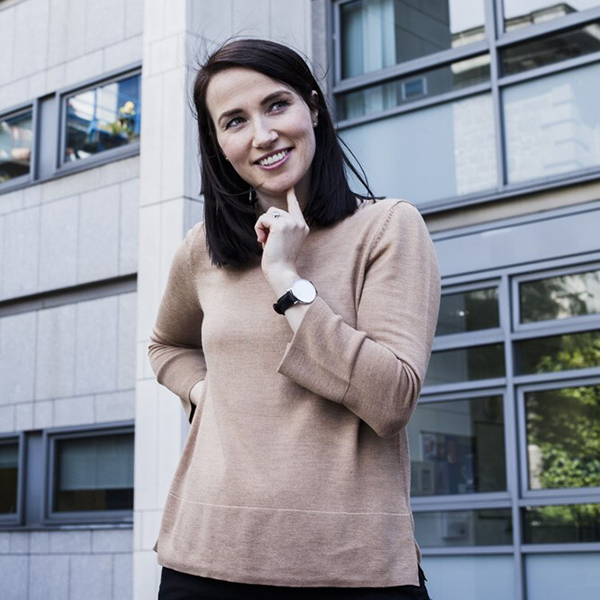 Arlene Gallagher, Founding Director, Trinity Walton Club  
Dr. Arlene Gallagher is the Founding Director of Trinity Walton Club, a Club for STEM-curious teenagers, at Trinity College Dublin (TCD). Founded in 2014, this non-profit social enterprise has delivered over 5,000 educational interactions to learners from across Ireland and beyond. Importantly, our community maintains gender balance, and 20% of our learners are from socio-economic underrepresented groups.  Arlene holds an adjunct assistant professor position at the school of physics TCD, a PhD in physics and a degree in applied physics. Parallel to her academic career, she has continuously engaged in the communication and promotion of science, and held STEM ambassadorial roles, advocated for girls and women in STEM, and spoken at national and international physics and education conferences.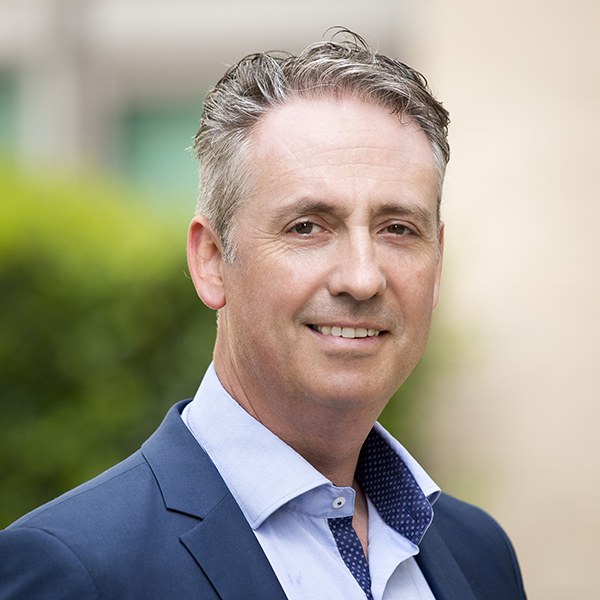 Shay Walsh, Managing Director, BT Ireland 
Shay Walsh is Managing Director of BT Ireland, one of the country's leading communications services companies which employs more than 650 employees and whose services underpin the operations of mid-to-large sized organisations in every sector in Ireland.  Shay, a 23-year veteran of the BT business, was appointed to the role in October 2015. 
Shay joined Esat Telecom as an engineer in 1995, and following BT's acquisition of the company in 2000, he progressed to hold several leadership roles within the business including Director of Network Services, Managing Director of Wholesale, and Managing Director of Business Sales across the island of Ireland. 
Prior to joining BT, Shay held positions at ESB, Galileo and Dataport. 
 Shay holds an honours degree in Electronic Engineering from Dublin City University (DCU) and an MBA from the Smurfit Business School at University College Dublin (UCD).  He is on the Board of Young Scientist Ltd and the Valentia Cable Station Foundation, and on the Governing Authority of DCU.  Based in Castleknock, Dublin, he is married to the actress Eunice McMenamin and has three children. Shay is a passionate Dublin GAA football supporter, rugby fan and cyclist.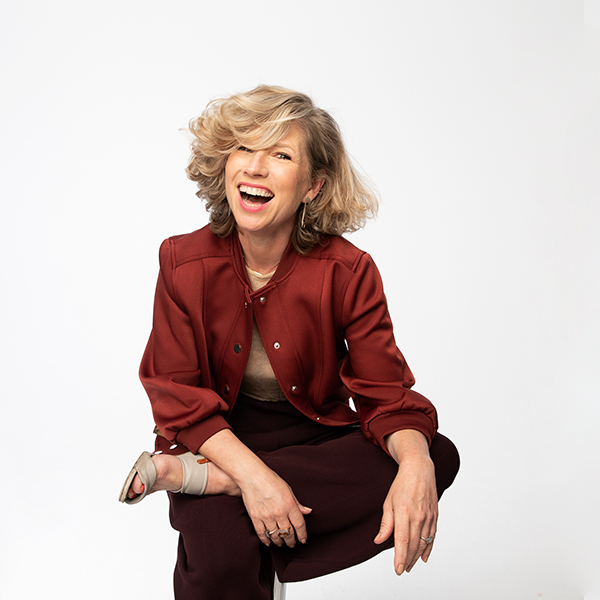 Sonya Lennon Speaker, Writer, Thought leader & Social entrepreneur.
Sonya is a designer of her womenswear brand; Lennon Courtney, a multi-award-winning entrepreneur, a social entrepreneur founding Work Equal and LIFT Ireland and a high-profile advocate for equitable workplaces. Sonya lobbies at the European level for policy change and was recently called as an expert witness to the Joint Oireachtas Committee for gender equity. Sonya recently completed a Master's in Business Equity, Diversity and Inclusion in IADT.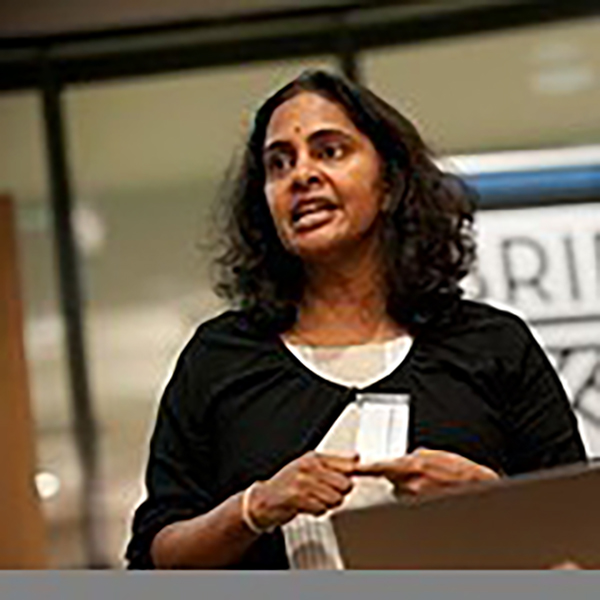 Professor Hamsa Venkat, Naughton Family Chair in Early Years & Primary STEM Education, DCU  
 Hamsa Venkat holds the Naughton Chair in Early Years and Primary STEM Education at Dublin City University. She also holds Visiting Professorships at her previous institution: Wits University in South Africa and Jonkoping University in Sweden. Hamsa began her career as a high school maths teacher in London comprehensive schools. She has spent much of the last two decades developing and studying interventions that improve primary teachers and students' confidence, competence and enjoyment of mathematics.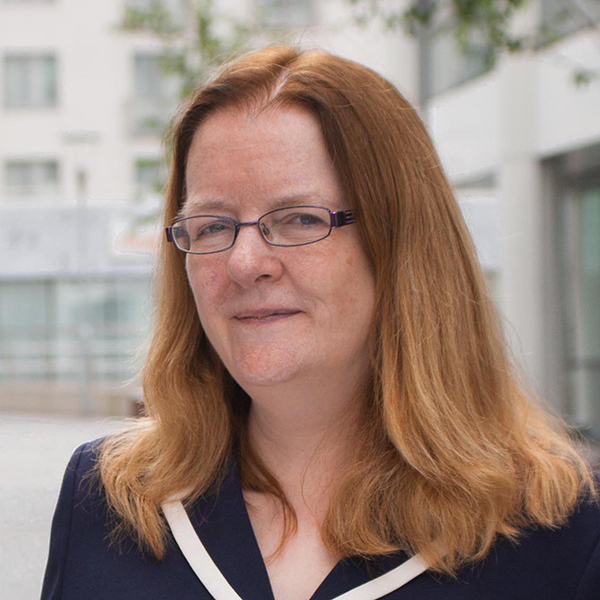 Emer Smyth, Research Professor at the Economic and Social Research Institute (ESRI)  
Emer Smyth is a Research Professor at the Economic and Social Research Institute (ESRI). Her main research interests centre on education, child wellbeing, school to work transitions, gender, and comparative methodology. She has conducted a number of studies on the effects of schooling contexts on student outcomes, including research on the individual and school factors affecting take-up of science and technological subjects. Her work has increasingly adopted a broader view of education, looking at the way in which out-of-school activities influence within-school learning and the impact of school processes on broader wellbeing, including socioemotional difficulties, anti-social behaviour and health behaviour. She has used Growing Up in Ireland data to write reports and journal articles on youth mental health in the wake of the pandemic, fathers and child outcomes, the transition into primary school, and arts and cultural participation among children and young people, among other topics.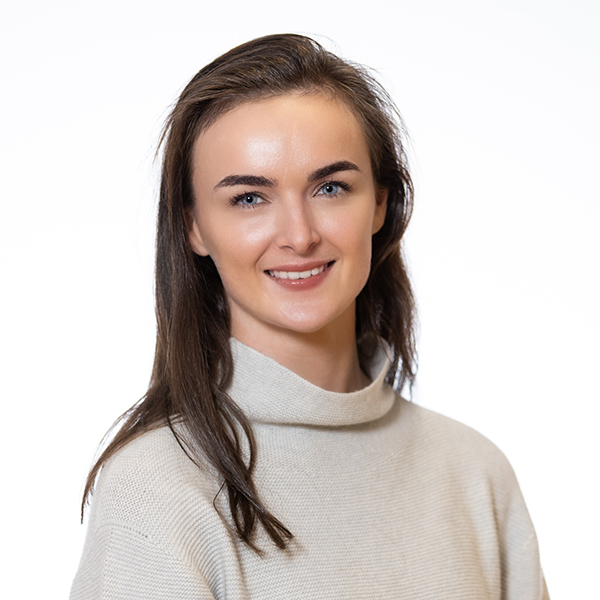 Grace D'Arcy, Engagement Programme Manager, Smart Docklands  
 Grace D'Arcy is Engagement Programme Manager at Smart Docklands, leading an education and skills programme 'Academy of the Near Future'. She aims to bring young people into the conversation about emerging technologies in our communities through interactive workshops, hands-on activities and online resources. This year she is working with schools setting up local monitoring of air pollution and traffic, while completing a research masters on youth participation in citizen science.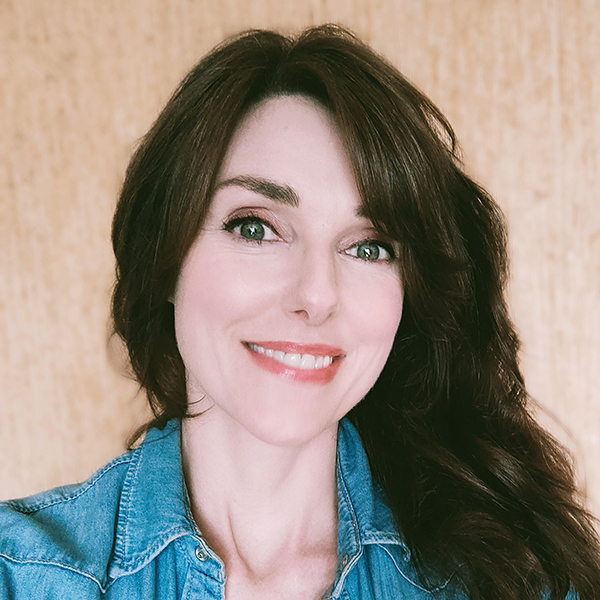 Dr. Mary O'Riordan, co-founder, HaPPE Earth 
 Dr Mary O'Riordan has been 18 years in clinical medical practice, the last 8 of those involved with public health medicine, specialising in emergency response for highly emerging infectious threats. She has been the International Health Regulations (IHR) and ECDC Irish Focal Point representative for emerging, infectious threats. Mary has in-depth knowledge of inter-sectoral collaboration when dealing with complex, societal issues related to infectious diseases. She is highly interested in bringing practical solutions to the One Health agenda working with Health, Environment and Agriculture for sustainability in healthcare.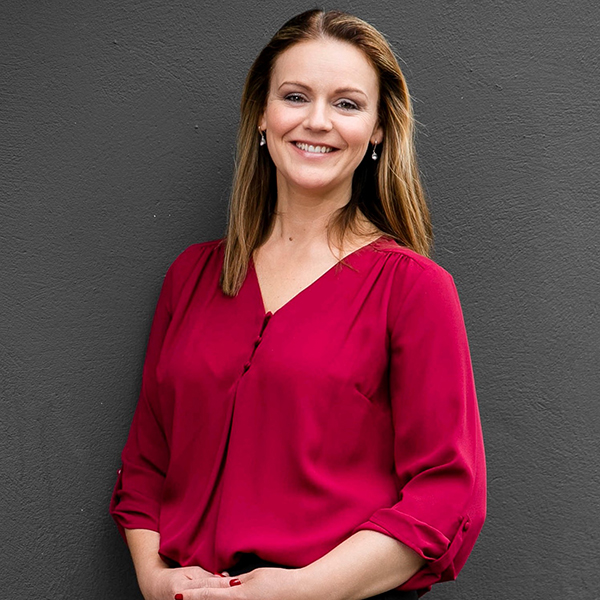 Sinéad Crowther, Founder & CEO, Soothing Solutions  
Tonstix Creator and CEO, Sinéad Crowther is a Pharmaceutical Technician with more than 25 years' experience in retail pharmacy. On a daily basis, Sinéad was met with frustrated parents trying to do their best for their children with sore throats and coughs, but unfortunately there wasn't an over-the-counter product that would soothe this type of discomfort specifically. In 2017 she began researching 'How to make a product from scratch' on google at that time. Without a penny to her name she spent the next 5 years developing the product alongside a leading food scientist and medical device company to ensure its efficacy, safety and child-friendliness. Tonstix Honey Jelly Pops harness the power of natural ingredients and its child friendly melt in the mouth jelly and provide a solution for parents that simply didn't exist until now. 
Tonstix is now stocked in 1200 pharmacies on the island of Ireland after its launch just 6 months ago. It has already had sales in Scotland and Cyprus and is about to be listed on Amazon.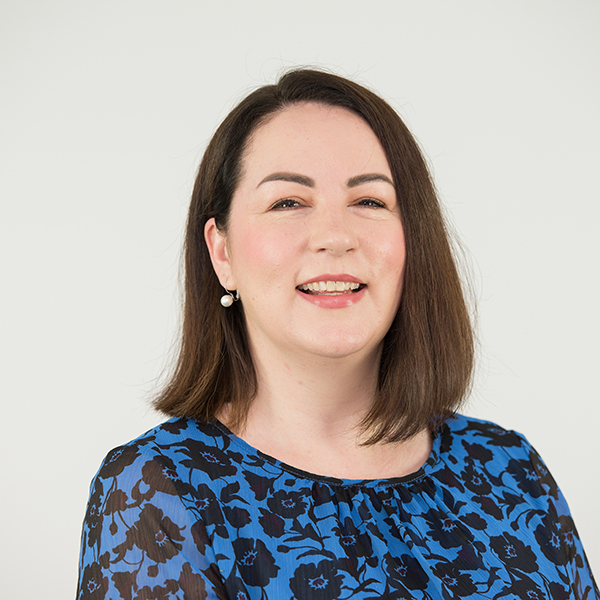 Rhonda Doyle, Senior Director Field Services Operations UK&I, Schneider Electric
Rhonda Doyle is the Senior Director Field Services Operations UK&I at Schneider Electric. With an ambitious customer-centric focus, she is responsible for driving strategy and managing Schneider's field services operations across the UK and Ireland, ultimately ensuring a best-in-class service offering. Rhonda joined Schneider Electric in January 2021 as Director of Operations, Services and Projects having previously spent 17 years at eBay. Sitting on the Executive Committee at Schneider Electric UK&I, Rhonda sponsors Diversity and Inclusion across the zone. She is particularly passionate about supporting women accelerate in the business and promoting diversity in the workplace and in STEM leadership roles specifically. Rhonda also supports Technical University Dublin with mentoring and an annual corporate-funded scholarship to help female students get into STEM careers. She is also a WMB Gender Diversity Ambassador. In 2022 Rhonda received the overall WBM Businesswoman Award at the Women Mean Business conference. Rhonda holds a bachelor's degree in Philosophy and a master's degree in Business Administration at Dublin City University and is currently a volunteer at TU Dublin.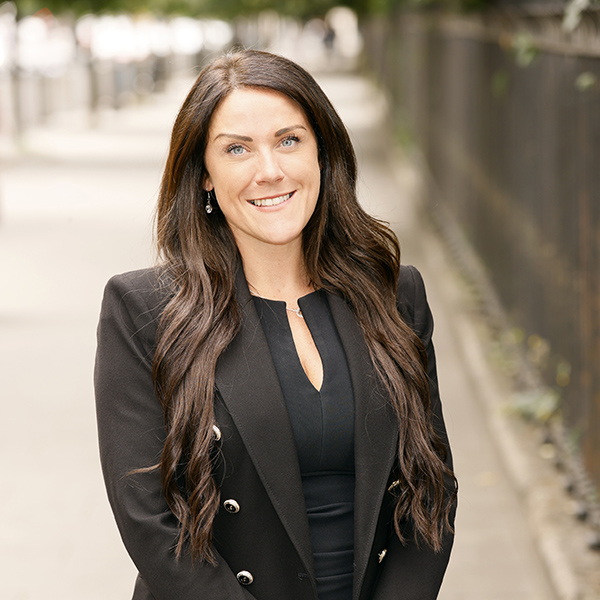 Sarah Murphy, CEO, Business Post
Sarah is CEO of the Business Post and a member of the Executive Leadership Team of the Business Post Group. The Business Post is Ireland's leading business media outlet and the essential brand for people in Ireland and our global diaspora with an interest in business, politics and current affairs. In addition to the long trusted and independent flagship media title, which offers a multi-platform source of premium news, insight, opinion and analysis; the business also includes the much-loved brands of Irish Tatler, FOOD & WINE Magazine, Connected & Auto Ireland among others. iQuest, the events and trade publishing business unit is part of the Business Post and has been managed by Sarah since January 2019. Under her leadership, the iQuest team manages a portfolio of close to 50 annual events; including conferences, large scale exhibitions, awards ceremonies, virtual production, specialist brand / niche events and a range of trade publishing titles. The Business Post Group also incorporates Red C Research, Ireland's leading data, research and polling business, and Business Post Labs, which is an incubation hub for start-up high growth potential businesses. A graduate of Trinity College Dublin with a BA in Business Studies and French and an MA in Events, Marketing & Management from London Metropolitan University, Sarah previously spent a large part of her working career in Britain. During this period, she was a director of The Irish Post Media Group in London, where she was based for over 10 years. She held a leading role in the formation of the highly acclaimed and televised Irish Post Awards, played a pivotal part in the establishment of the media organisation's corporate network, business magazine series, events portfolio and lead the upward digital growth trajectory of the group. She has a passion for projects engaging the Irish diaspora globally. Sarah currently also holds numerous non-exec board positions including board member of the Lighthouse Construction Industry Charity, former board member of Work Equal and former Chair of the British & Irish Trading Alliance Ireland. She is a passionate advocate for women's equality in business, as well as for creating and fostering a work environment of social equality. In her spare time Sarah loves exploring the great outdoors, training for Triathlons with an Ironman coming up later in 2023, all things 'foodie', strong coffee and a good book.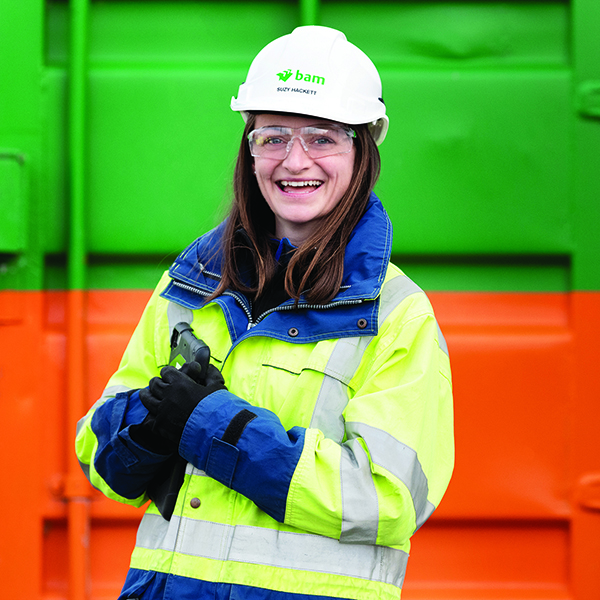 Suzy Hackett, Chartered Civil Engineer, National Children's Hospital, BAM
Suzy Hackett is Chartered Civil Engineer with over 20 years' experience in construction and design. Suzy has worked on some of the country's largest infrastructure projects and has spent the last 6 years working for BAM Ireland on the landmark National Children's Hospital in Dublin. Suzy was brought in to establish the Design & Engineering function for the NCH before moving into the commercial area 2 years ago. She is actively engaged in mentoring young engineers and is a strong advocate for women to get involved in construction. Suzy believes in the importance of continuous development and recently completed a Diploma in Construction Law Trinity College Dublin. She has busy house with three young kids plus a puppy and in her spare time she lines out for Our Lady's Hockey Club in Terenure!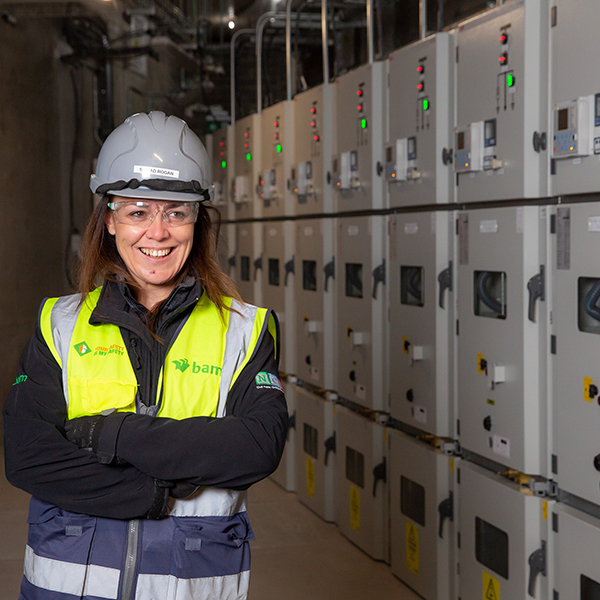 Sinead Rogan, MEP Manager, National Children's Hospital, BAM
Sinead has been with BAM for 4.5years and works with a great team on the largest infrastructural public contract to date in Ireland. Prior to joining BAM, Sinead worked with Mercury engineering, where she gained experience within the healthcare sector on projects throughout the UK. It was during this time that Sinead first got introduced and involved to the concept of STEM, through various schools and initiatives and with 20 years in the industry she has seen the progress that is being made with the increased numbers of women entering the market, that the industry is benefiting from. All of this was achieved and championed through initiatives women within the industry have nurtured from school visits and support networks but the follow up question being raised is "how do we support and retain this new and maturing diverse workforce".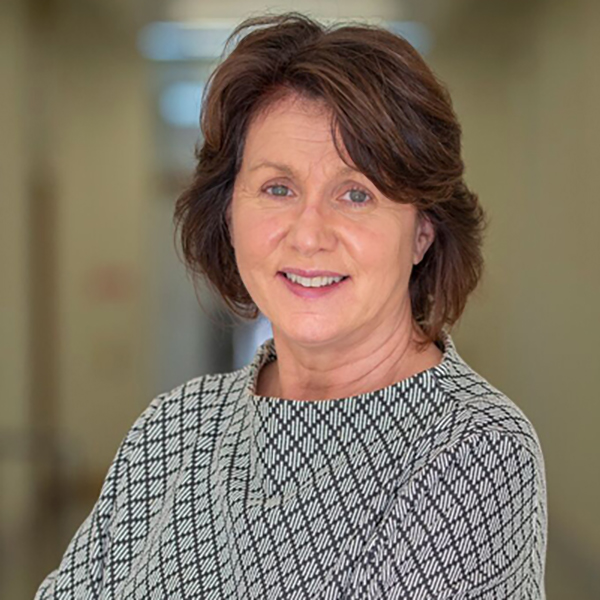 Ciara O'Shea, EDI Officer, Dundalk Institute of Technology (DKIT)
Ciara coordinated and developed DkIT's successful Athena SWAN Bronze application (awarded in 2021). This award by AdvanceHE recognises commitment to advancing gender equality in academia and in promoting diversity an inclusion for staff and students. She is currently assisting DkIT's School of Engineering with their Athena SWAN Departmental application, with a focus on increasing female representation within the School. As EDI Officer, she works with a range of committees advancing equality, diversity and inclusion throughout the Institute including DkIT loves STEM, an initiative promoting study and career opportunities in Science, Computing and Engineering to Transition Year Students. Ciara holds a Master in Education (Guidance and Counselling) from Trinity College Dublin and a B. Sc. In Computing from DkIT.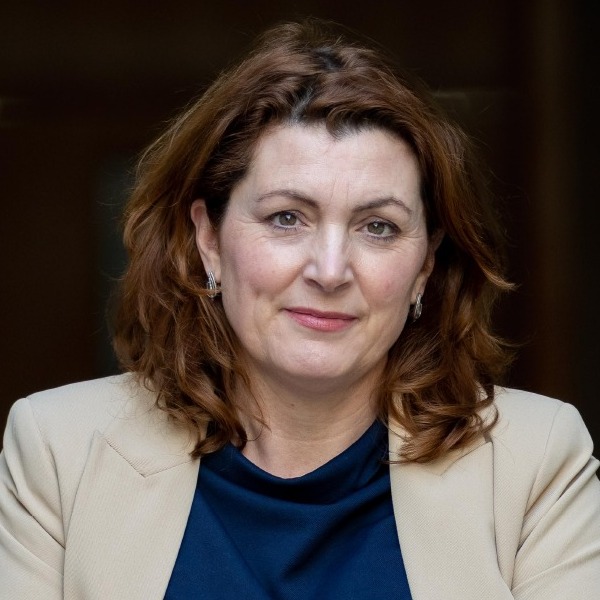 Lavina McGahon, Athena STEM Project Manager, Dundalk Institute of Technology (DKIT)
Lavina McGahon is the THRIVE Programme Manager and hugely committed to supporting women to succeed in careers and entrepreneurship. Lavina has a finely honed ability to focus on raising the profile of women in STEM. She cites building confidence with personal development and capability while pointing the participants to building a strong support network.
Lavina's background is in entrepreneurship, marketing and business development with start-ups, SMES and multinationals and spans over 25 years. She has lots of experience managing projects, delivering training and mentoring as a business and marketing consultant with public and private clients. She supports and helps businesses to grow by focusing on commercial objectives, creating SMART goals and using marketing tools and techniques to achieve them. She is truly passionate about innovation and finding the business value in an idea or project at the planning stage.
Having worked with entrepreneurs for almost 10 years, Lavina has seen first-hand the many barriers for female entrepreneurs such as lack of confidence, few role models and industry peers, fear of failure, time restraints due to caring responsibilities, lack of finance to invest in themselves and preconceived prejudices around them from funders or supporters. She saw the THRIVE programme pilot as an opportunity to break down some of those barriers for female STEM entrepreneurs, empowering them to develop STEM businesses within a supportive female network. Aware that these same barriers resonate for women in STEM careers, THRIVE was developed to appeal to both female STEM entrepreneurs and women looking to progress into STEM leadership roles. It was clear from the outset that the THRIVE programme required comprehensive supports to address some the complexities of female participation rates of women in STEM leadership and entrepreneurship.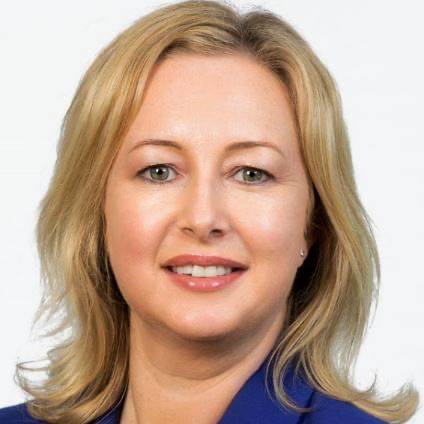 Sharon Walsh, Senior Vice President and Head of Asset Management Technology Strategy & Planning, Fidelity Investments
Sharon joined Fidelity Investments in 1997 in Boston and has held a range of technology leadership positions across several of Fidelity's businesses before returning to work for Fidelity in Ireland in 2013. Sharon currently leads Fidelity's Asset Management Technology's Strategy & Planning function. Sharon is the vice-chairperson on the board of Innovation Technology AtlanTec Gateway (ITAG) whose main objective is to shape the Technology ecosystem in the West of Ireland via several flagship events. She is also active via ITAG in the creation of a vibrant community for engaging Women in Technology. She was the 2019 winner of ITAG's Digital Women's excellence award. Sharon is a council member of Technology Ireland, the largest and most influential business organisation representing Ireland's tech sector. Sharon is also one of the 2022 Women Mean Business Ambassadors for Gender Diversity. Sharon holds a Bachelor of Science in Business Administration from Northeastern University, Boston, MA and a Master of Business Administration (MBA) from University of Galway.
When not working Sharon enjoys spending time with her husband Michael, her 3 children, Ava, Michael and Ella and the family dog Kipper. Sharon enjoys cooking, walking, and traveling. Sharon is also an active member of the local community currently serving as the Chairperson of the local National School. Sharon is also the Secretary of her local ladies Gaelic football club and committee member on the local Community Development Group.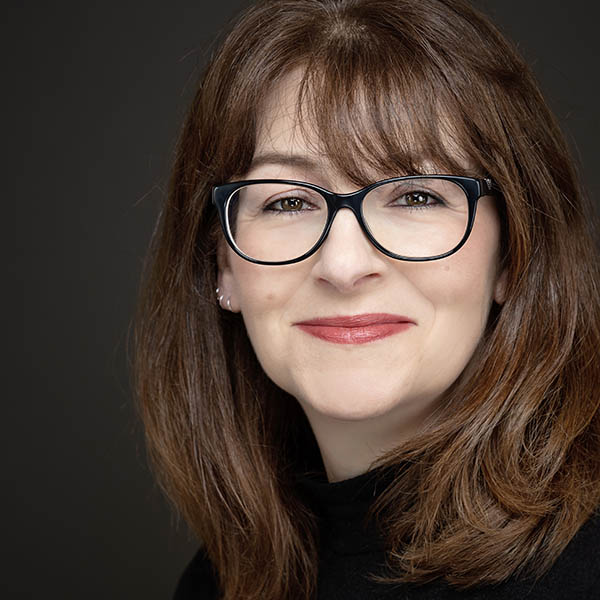 Dr Margaret Kennedy, Managing Director, Kennedy Insights
Margaret Kennedy is an experienced leadership development professional with a background in academia. She holds a Master of Arts (MA) and a Doctor of Philosophy (PhD) from the University of Limerick, where she specialised in the study of leadership and culture. In collaboration with Elaine Gennery of Career Vision, Margaret created the WiLD (Women in Leadership Development) program, which has helped women in the pharma industry shift their mindsets and change their career trajectories. Margaret is passionate about supporting women in leadership roles and has dedicated her career to developing inclusive and diverse leadership pipelines.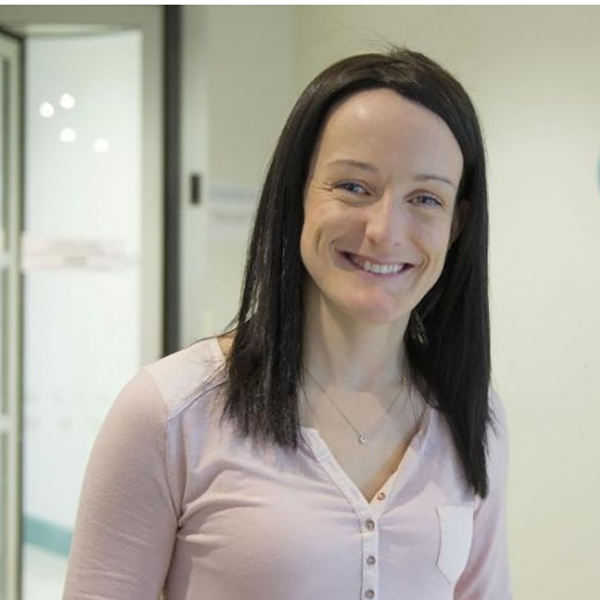 Karen Blakely, Director, Strategy and Enabling Programs, MSD
Karen Blakely holds an MSc Chemical Engineering with Polymers from Queens's University in Belfast. After completing an internship with Pfizer in New York City, she joined MSD in Clonmel, Co. Tipperary as a graduate manufacturing engineer.
As a global company, there are lots of career opportunities in MSD. Through her 17 year career, Karen has taken on roles of increased responsibility in several different areas, including commercial product support, new product scale up and launch, operations lead and technical lead roles. She also spent several months in the MSD headquarters in Rahway, New Jersey, learning more about the product development space.
Currently, Karen sits on the MSD Ballydine site leadership team, as the Site Strategy Lead for the site in Tipperary, with oversight for learning, development and continuous improvement for the site. She has a passion for career & development and helping people get what they want out of their own careers.
Karen is an advocate for Women in STEMM and has championed this through her work with MSD, where there are fantastic initiatives to promote diversity and inclusion. Karen's own ambition to become involved in STEMM comes from school days where she had a chance to take part in projects with engineering companies that partnered with the school. "School aged kids are influenced by what they can see – many believe STEMM is not for them as they don't understand the breadth where STEMM can be applied. If they can understand this at an early age, it can have huge influence on their subject and career choices".
Karen lives in Clonmel with her husband and two sons. In their spare time they tend to be outdoors, with horses, bikes and the mountains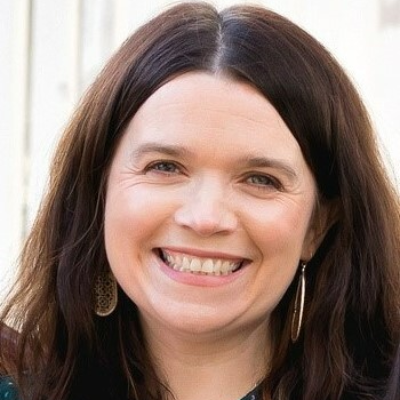 Sheila Gallagher, Senior Manager, Sales Operations, Xperi
I'm a Sr Manager in Xperi working in Sales Operations for the EMEA region. Spent many years working in the Automotive/Manufacturing sector when I was working with Club Car but recently moved to Xperi where I'm embracing a new world in Technology, and really loving it, especially seeing the extraordinary experiences we offer millions of consumers around the world! I'm passionate about continuous learning and development, not only for myself but also my team, I think it is important to get out of your comfort zone and continue to grow your skill set! I've been very fortunate in my career that I have been able to travel to various countries and spent nearly 5 years working in America, this really helped my understanding of working in different cultures and this experience always helps when leading projects with multiple regions. I'm very proud of my recent MBA in Business Administration accomplishment and how these three crazy years really developed me as a person. I've recently accepted the position in Xperi to be their Irish Chair for our "Women in Technology" employee resource group. Here we offer our members a place to network, and we host several events throughout the year. When I am not working, I enjoy spending time with my husband Sean, twin girls Georgia & Leah and of course our family dog Nala. I am also active in the GAA and help coach the U13 girls football team. I like to get involved in charity events with a special focus to the Northeast Down Syndrome Centre. Now that I am working in the world of Technology and raising twin girls, I really want to support having more women role models and having my twin girls have great inspiration to grow as female leaders.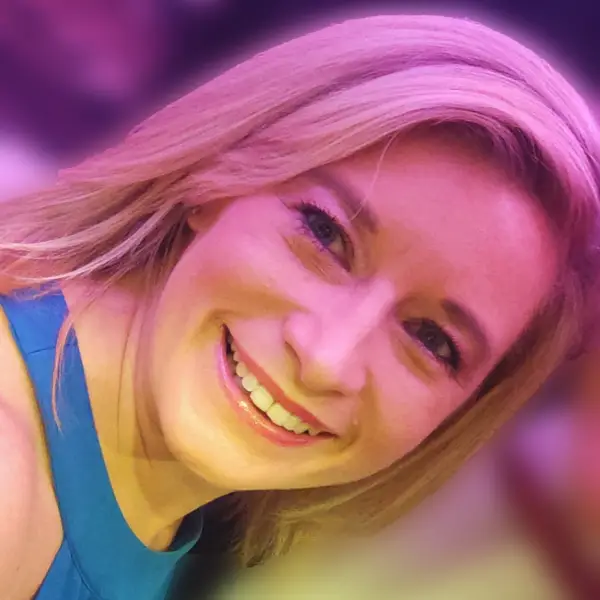 Kate Feeney, Senior Manager, Communications and CSR, Fidelity Investments
Kate Feeney is a graduate of University of Galway who began her career in marketing, working in the Hospitality industry, before returning to education to complete a Masters in e-Commerce and changing direction in her career.
She has worked with Fidelity Investments for 8 years across a number of roles and currently works as a Senior Manager, Communications and CSR. In 2020, Kate began a Certified Sustainability Practitioner and is now undertaking the Emerging Leaders Program with the American Chamber of Commerce in Ireland.
Kate is passionate about CSR and sustainability, having setup Fidelity Ireland's first Sustainability team in 2018. She also works closely with several of Fidelity's non-profit partners to inspire better futures and support local communities through CSR programs and initiatives.
Outside of life at Fidelity, Kate enjoys spending time with her partner Brian and son Rían in her hometown of Galway. An avid sporting fan with a passion for cooking, travel and meeting new people – you will often find Kate planning a trip to a new destination or booking a table for a restaurant she was recommended!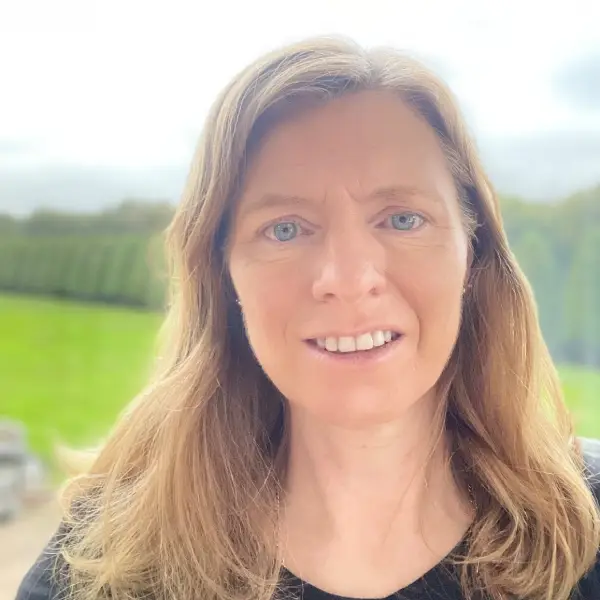 Mary McMahon, Scrum Master, Fidelity Investments
Mary McMahon is a Galway native with a B.Sc in Computer Science from Trinity College Dublin, a Diploma in Software Engineering from ATU, and a H.Dip in Primary Education from Hibernia College. She is certified as an Amazon Web Services Cloud Practitioner, a Registered Scrum@Scale Practitioner, and holds a Professional Scrum Master 1 license.
Mary started her career in technology, working at AIB, Saville, and Intec Billing before pivoting to become a Primary School Teacher in 2010. She spent almost 10 years in that role, which allowed her more time at home with her two sets of twins during their childhood.
In 2020, Mary became a Certified Scrum Master and joined Fidelity Investments, where she focuses on developing an agile mindset for creating, delivering, and sustaining complex products and services. She is a key contributor to Fidelity Ireland's Work Experience Program, root2STEM, which encourages students to pursue STEM careers through an immersive program. Mary is also working on a project with TU Dublin to develop a Computer Science Learning Module for all Secondary Schools.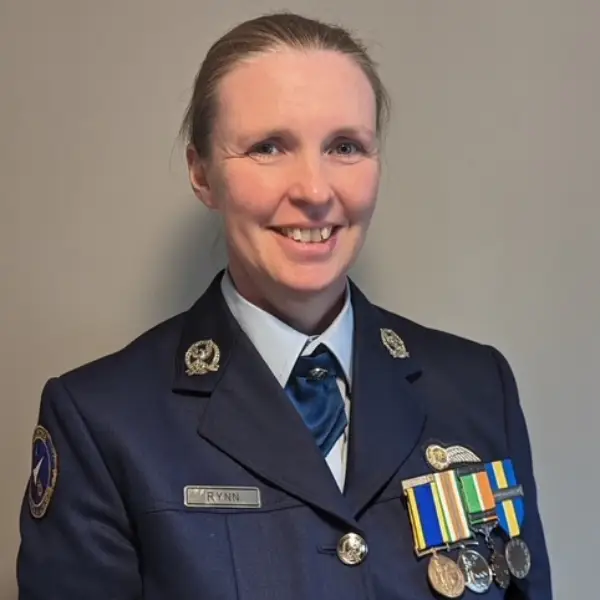 Karen Rynn, Engineer Officer, the Irish Air Corps
Karen Rynn is an Engineer Officer in the Irish Air Corps. Prior to joining the Defence Forces Karen was Software Engineer with Ericsson Systems Expertise, Dublin. She has a BSc (Eng) Electrical Engineering and P.GradDip Fire Safety Practices. She enlisted in the Defence Forces as a Direct Entry and was appointed as an Engineer Officer with the Corps of Engineers before transferring to the Aeronautical Field after 9 years.
Within the Air Corps she has held many appointments from Chief Technical Instructor Technical Training School, Senior Staff Officer Airworthiness, Licensing & Approvals and currently she is Squadron Commander of the Avionic Section. Some of her Responsibilities include the continuing airworthiness of the Irish Air Corps fleet and management of regulation associated around both fixed and rotary wing that include international standards from European Aviation Safety Agency (EASA) and national standards issued by Irish Airworthiness Authority (IAA). Her interests and hobbies include Volunteering as leader with Cub Scouts and Community Mentoring of young adults. Karen is also Chartered Engineer with Engineers Ireland. She is married to Kevin and has TWO (2) boys aged 13 and 12 who support her in all aspects of her military career.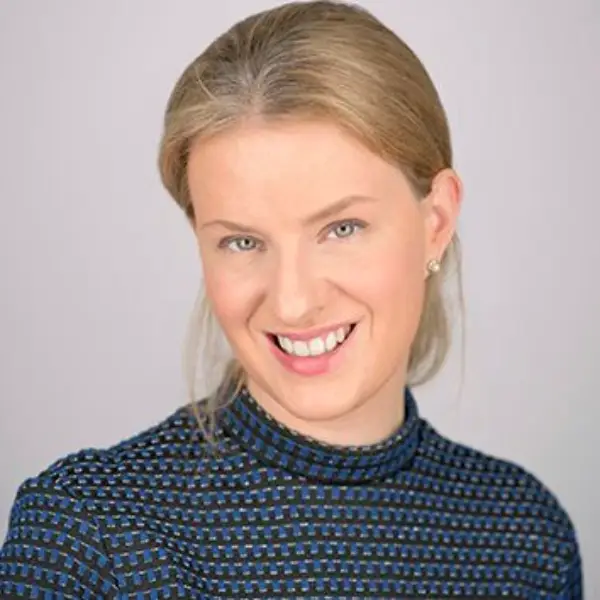 Claire Murray, Colleague Wellbeing Lead and Senior Culture Manager, Bank of Ireland
Claire Murray, is the Colleague Wellbeing Lead and a Senior Culture Manager at Bank of Ireland. Claire is passionate about colleague experience, from health and wellbeing to engagement and belonging. Claire took on the role of Wellbeing Lead six months before the pandemic, building out a programme that helped support colleagues during lockdown and beyond. She's had various roles across Culture, Organisational Effectiveness, Diversity & Inclusion in addition to HR Business Partner roles.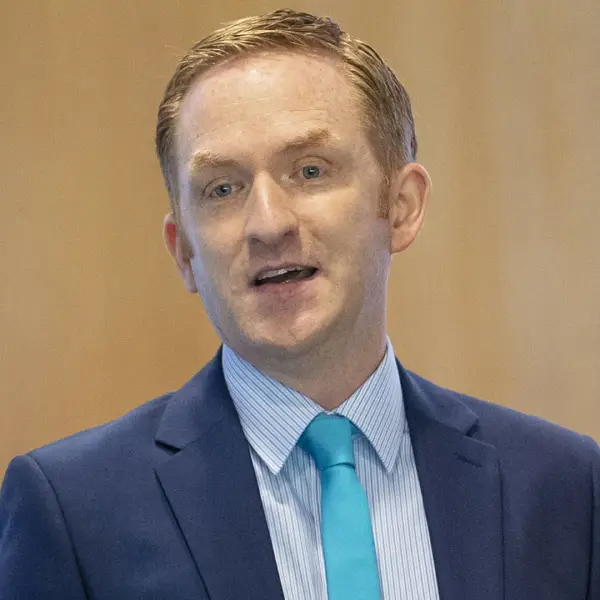 Dr Ronan Bree, Lecturer, Dept. of Life and Health Sciences, Dundalk Institute of Technology (DkIT)
With over twenty years' experience in Higher Education, Dr. Ronan Bree lectures in the Dept. of Life and Health Sciences at Dundalk Institute of Technology (DkIT). His current role provides an opportunity to empower and support students on their learning journey, aiming to grow their confidence, mindset and skills. Ronan promotes working with students as partners, to maximise learning while entrusting learners as change agents and decision makers.
More recently, Ronan has acted as an academic lead on national, multi-institutional projects which focus on enhancing assessment methods in STEM with digital technologies, and on embedding virtual laboratory simulations to support students with their practical laboratory learning and transferable skill development – a project partnering with Higher Education Institutions, EdTech, enterprise and student advisory groups. In 2020, he was named a National Teaching and Learning Research Fellowship nominee, and also that year was seconded to the National Forum for the Enhancement of Teaching and Learning in Higher Education.
Ronan holds a B.Sc (Hons) and PhD in Biochemistry from the University of Galway where he also worked as a post-doctoral cancer researcher. He then moved to ICON Clinical Research, before joining the DkIT academic team in 2009, where he completed an MA in Learning and Teaching and was awarded senior certified accreditation to the Association for Learning Technology for his work in Higher Education.
Ronan is married to Deirdre, who is employed in the STEM/Pharma industry and they have two children. Throughout his career in STEM and Higher Education, Ronan has been guided and supported by numerous mentors and leaders, and has been fortunate to work with inspiring female colleagues in leadership roles. As a dad of a daughter, it is important to Ronan that females have role-models in STEM and that we further support them to ensure there is true inclusion and diversity. This will help with the success of STEM now and into the future