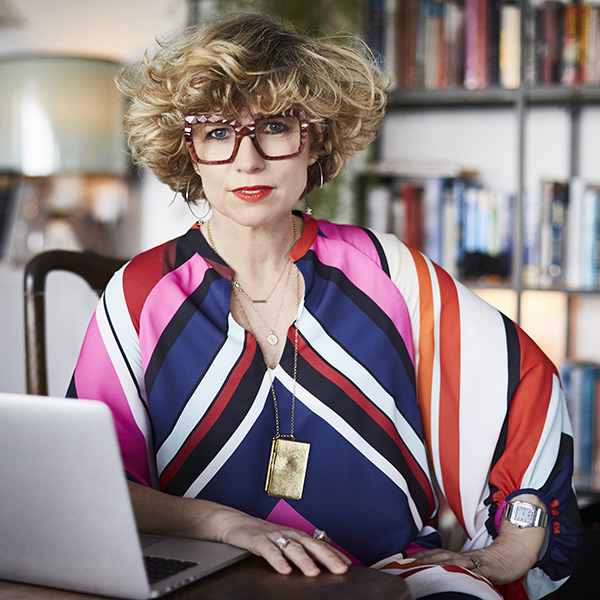 Sonya Lennon, Entrepreneur and thought leader for workplace equality
Sonya Lennon has thirty years of experience in business as a creative director, designer, broadcaster, entrepreneur, strategic consultant and speaker. A multi-award-winning Social Entrepreneur, Sonya founded the global not for profit initiative Dress for Success ( now Work Equal) in Ireland in 2011 which has successfully supported over 3,000 women into employment and economic independence.
Through her advocacy work, she has campaigned at a European level for gender equality in the workplace by addressing the Gender Pay & Opportunity Gap. Since 2016, Sonya has led the highly publicised #WorkEqual campaign in Ireland. Through this campaign, she has spearheaded public awareness, highlighted legacy and cultural issues that prevent workplace equality and focussed on solutions to address them. Sonya has presented the issue on multiple occasions to the Irish Government.
The inaugural #WorkEqual Conference in 2019 saw her bring together international speakers and diverse stakeholders to ratify priority issues and recommendations. This culminated in a post-conference report titled Practical Steps to Workplace Equality co-authored with Professor Michelle Millar NUIG. This document has been submitted to the government as a framework to accelerate positive change.
Sonya is solution focussed, iterative and innovative but always grounded by a value in human relationships and understanding how to maximise the potential of business and people. Sonya lives her life and works with a profound sense of curiosity and joy matched with an infectious laugh and a razor-sharp wit.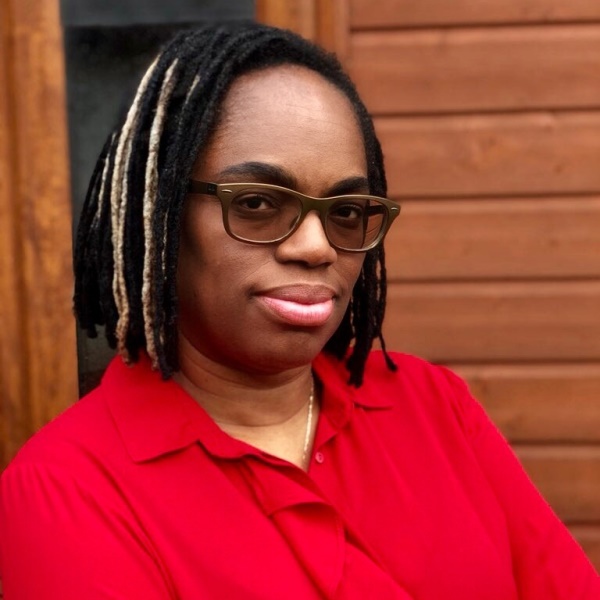 Dr Claudia Igbrude, Learning Technologist, Business Adviser, Inclusion Advocate
Dr Claudia Igbrude is a technologist who has worked in the corporate, higher education and SME sectors. She has led the design and implementation of technologies to scale learning, teaching and training; designed programmes to build capacity for technology transformation, and advises business leaders on strategies to incorporate inclusion into business practices across human capital management, customer operations, product management and technology design. She is currently the Learning Technology Business Partner for Global Customer Operations at PayPal; An Advisory Board member for Hubspot and on the Leadership team of Women-in-AI Ireland.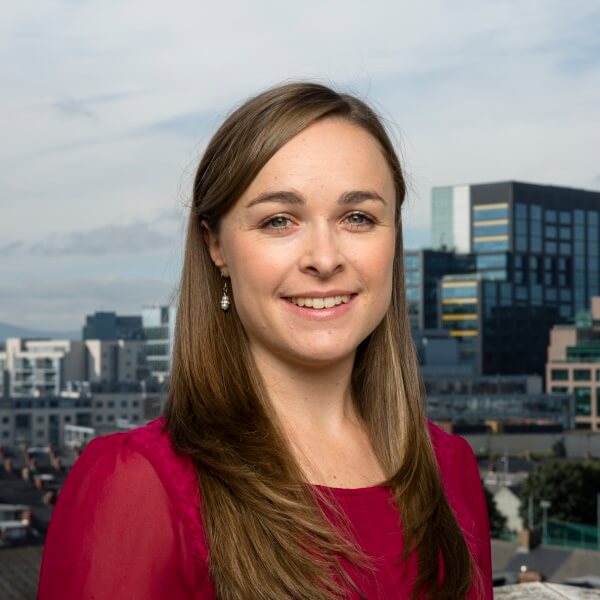 Dr Jennifer Keenahan, Assistant Professor, School of Civil Engineering, University College Dublin (UCD)
Dr Keenahan is an Assistant Professor and Head of Teaching and Learning in Civil Engineering at UCD. She was awarded a Higher Diploma in University Teaching and Learning at UCD in 2021. Jennifer currently teaches over 300+ undergraduate first, second and third year Engineering and Architectures students each year and is particularly interested in fostering high quality communication and team work skills of her students. Jennifer is currently leading a fully-funded project on 'Formalising and Expanding Academic Advising practices in Civil Engineering' at UCD. She also holds the role of 'Faculty Partner' at UCD with responsibilities for supporting and accelerating the adoption of inclusive teaching principals at UCD. As part of this work, she is a facilitator for the National Forum digital badge on Universal Design for Learning. Jennifer is also a 'Metacognition Champion' with the UCD teaching and learning fellows where she has engaged in action-research to assess the impacts of developing students' metacognitive skills to enhance their learning.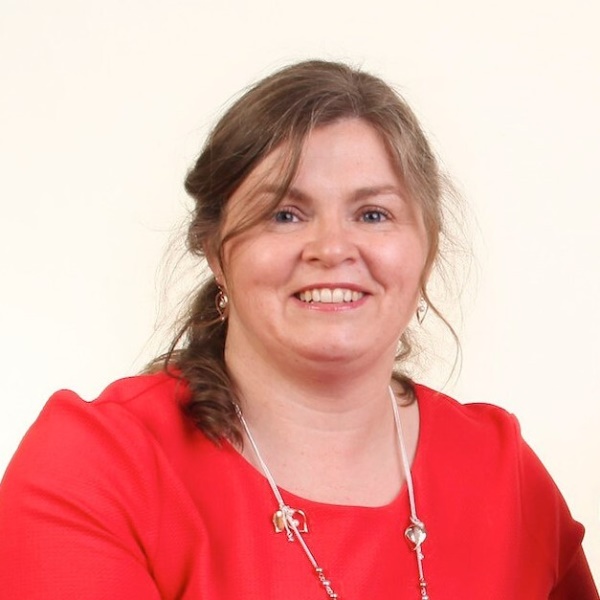 Dr Eilish McLoughlin, Associate Professor, School of Physical Sciences, Dublin City University (DCU) 
Dr Eilish McLoughlin is an Associate Professor in the School of Physical Sciences at Dublin City University and is a fellow of the Institute of Physics. She is co-founder of the Research Centre for the Advancement of STEM Teaching and Learning (CASTeL) and served as Director from 2008-2021. Her research interests focus on physics and STEM education at all levels of education. In 2019, she was awarded the Institute of Physics Lise Meitner Medal for widening public engagement and education in physics and was honoured by Science Foundation Ireland for Outstanding Contribution to STEM Communication. She has led and collaborated in a wide range of research projects at European and national level that examine active pedagogies, integrated STEM learning, curriculum development and assessment, and teacher professional learning. She is Founder and Director of the STEM Teacher Internship (STInt) Progamme which places pre-service primary and post-primary teachers into STEM roles for paid summer internships. The programme's mission is to promote STEM education and inspire innovative learning by facilitating collaborative partnerships between key stakeholders in schools, Universities and industry.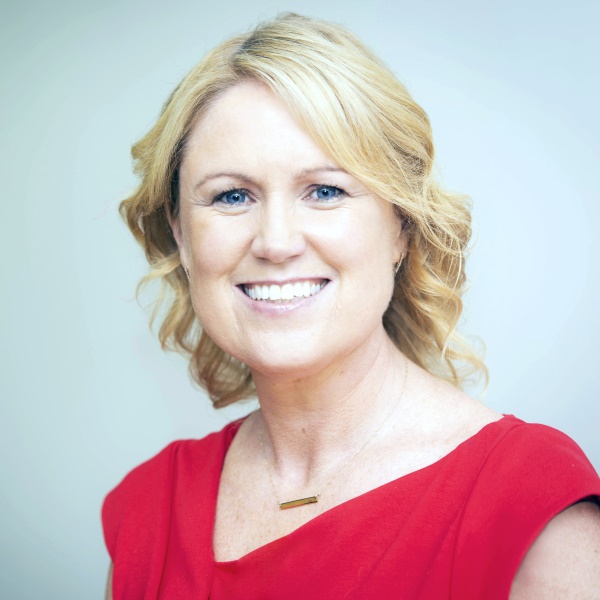 Susan Treacy, CEO, HealthTech Ireland
Susan assumed the position of CEO of HealthTech Ireland, the independent trade association for manufacturers, developers and distributors of health technology products and solutions to the Irish health system, in November 2021. The provision of these products and solutions by HealthTech Ireland members, support and enable the healthcare system deliver on it's day to day operations. HealthTech Ireland also actively supports the transformation and shaping of the future of healthcare both Nationally and Internationally. Susan has over 20 years' experience and a proven track record in healthcare, holding executive positions with multi-national organisations, SME's and Med-Tech Start-ups. Through her Consulting company, Treacy Healthcare Consulting, Susan has also helped organisations develop and meet their strategic objectives both Nationally and Internationally. As a member of the Women in Technology and Science (WITS) Ireland Executive and the policy sub-committee, Susan is helping to support and empower women in STEM and helping to drive improvements in STEM policy in Ireland at government level. The common thread in Susan's work is to help facilitate collaboration and partnerships to realise the value and synergies that can be created for the organisations she works with and society as a whole. Susan holds qualifications from Maynooth University, Queen's University Belfast, the IMI and UCC.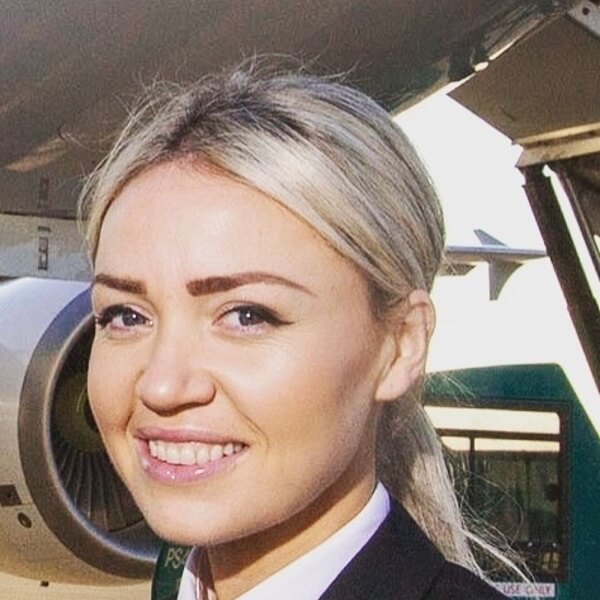 Lisa Cusack, First Officer, Airbus 330, Aer Lingus
Lisa took her first flying lesson at the age of 13, and caught the aviation bug. She graduated from DCU with an Honours Degree in Applied Physics, and spent 7 years working on Dublin Airport Ramp, before going on to achieve her dream of becoming a Pilot. She is currently a First Officer flying the Airbus 330 for Aer Lingus.
Lisa is passionate about encouraging young girls into STEM subjects and ultimately onwards to the flight deck, and has donated many flying lessons to help young girls on their journeys. Her efforts to inspire the next generation have been recognised with numerous awards over the past 3 years including the AWAR Trailblazer Award and the Junior Chamber Ireland, Outstanding Young Person of the Year award.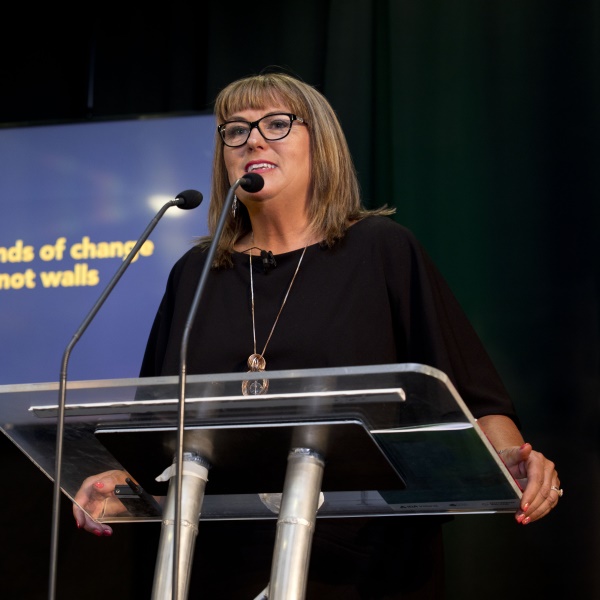 Dr Andrea Johnson, Vice President, Global Business Systems,Workhuman
Dr. Andrea Johnson is Vice President of Global Business Systems at Workhuman and Chairperson of Women in Technology & Science Ireland (WITS). A thought-leader and disruptor, Andrea is passionate about bringing others into focus, sponsoring and mentoring all kinds of humans, to ensure they do the best work of their lives!
As a senior leader in STEM with a PhD in Computer Science Andrea aims to further our understanding of early-career female leadership and actively supports future generations of women in their career and leadership conversations.
She is highly experienced in digital transformation, with a focus on "back-office" and integration excellence, aligning corporate goals to technology solutions which will deliver and flex.
Andrea builds cultures of gratitude and human connection, helping to shape the future of work through people and global technology. This is played out in an arena of hyper-growth and scale combining digital transformation, innovation and application excellence.
As Chairperson of WITS, she spearheads an ambitious 5 year strategic plan to "To advance the retention of women throughout their STEM careers by researching, developing and sharing insights & best practice." This requires establishing innovative partnerships across STEM industries to research, share and promote best practice and key interventions to retain women in STEM careers.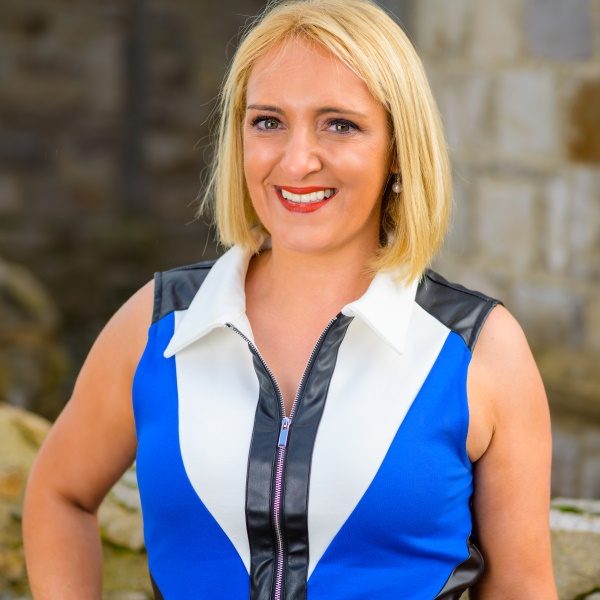 Breda McCague, Co-Founder of Lean-In Ireland & Transformational Specialist
Breda McCague is an ex-Military Lieutenant, Co-Founder of Lean-In Ireland, a Transformational Specialist and an accredited Emotional Intelligence coach.
Following personal experience with emotional trauma, she educated and empowered herself in the area of emotional intelligence, the subconscious mind and the art of Self Mastery and Introspection.
She then became an accredited ECR coach in Emotional Intelligence and she now uses both her personal experiences and her observations of the behavioural patterns she sees across the thousands of people she has also coached to inspire others.
Using her authentic trademark humour she delivers fascinating, hard hitting, motivational talks to hundreds of people at events, conferences and seminars.
Breda's mission is to change the world by teaching people how to understand themselves better, to empower more people and to help the collective masses improve their lives and careers.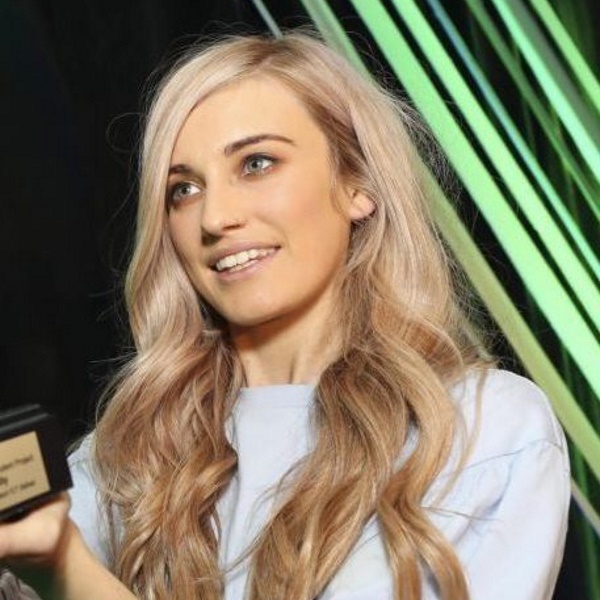 Niamh Donnelly, Co-Founder, Akara Robotics
Niamh Donnelly is a co-founder of Akara, a robotics and AI spin-out of Trinity College Dublin. Niamh holds a Bachelor's degree in Engineering from DCU and a Masters in AI and Machine learning from UCD. She has previously held engineering positions at Etsy and Syze (AI start-up based in Dublin) and has also worked as an AI consultant at Krisolis. She has won national awards for her AI research and was recently named by Silicon Republic as one of "20 women doing fascinating work in AI, machine learning and data science" and recognized globally as one of "50 women in robotics you need to know about 2021" by Robohub.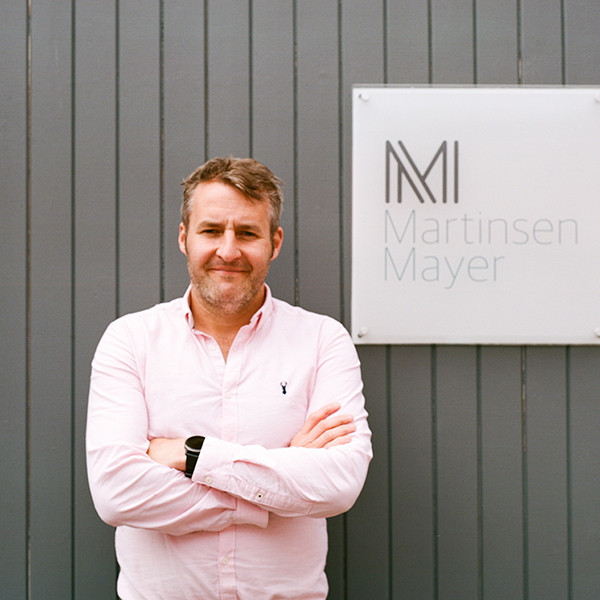 Gavin Fox, Director, Martinsen Mayer 
Husband and Father of 2 amazing girls and a son.  Director / Partner in Martinsen Mayer Technology Recruitment 
Founder of Dublin Tech Talks; a leading meetup and podcast series.
A recruitment geek for nearly 15 years working with some of the biggest brands globally. Currently focused on building Martinsen Mayer focused on helping venture-backed organisations scale their teams.
I am a specialist in technology hires, focusing on Product centric roles and strategic hires to help companies grow. I focus my efforts on building long term relationships allowing me to use my network to find unique candidates and the best talent for my clients allowing them to focus on their day job.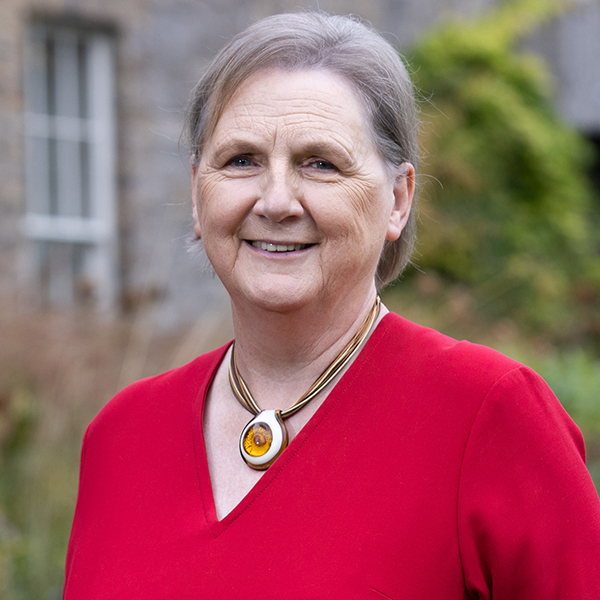 Brid Horan, Chancellor, Dublin City University
Brid Horan, Chancellor of Dublin City University, has over 30 years' experience in executive and non-executive roles in leading private and public sector organisations. 
Brid retired from full-time employment in late 2014, following eight years at senior executive level in ESB as Executive Director and Deputy Chief Executive.  Non-executive director roles included FBD Holdings, IDA Ireland and the National Pensions Reserve Fund.
Since leaving ESB, Brid continues to pursue her interests in education, the arts, equality and business.  She has played a leading role in promoting gender balance and inclusion, with a particular focus on business leadership and girls and women in STEM as Co-Founder of 30% Club Ireland and inaugural Co-Chair of Balance for Better Business.  
Current roles include Chair of the Irish Cancer Society and of Nephin Energy Ltd (a company of the Canada Pension Plan), and Non-executive Director of PM Group.
Brid is an Actuary, Chartered Director and Fellow of the Institute of Directors and of the Irish Institute of Pensions Management.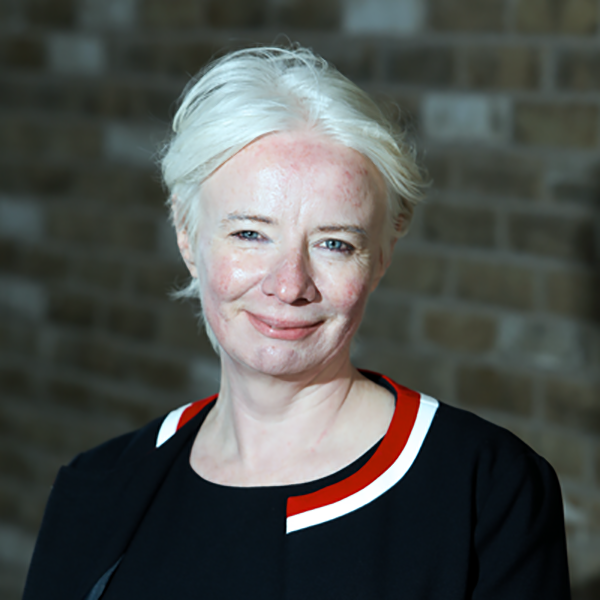 Dr Deirdre Lillis, Convene Enterprise Academy Lead, Technological University Dublin
Dr. Deirdre Lillis leads the Convene Enterprise Academy at Technological University Dublin, established from a €17.5m investment from the Human Capital Initiative in 2020 in collaboration with UCD. She is a proven academic leader with over twenty years' experience in higher education and has won a European award for promoting the careers of female academic staff. She has a track record of sustained innovation in professionally-oriented and internationalised curriculum development, in pioneering flexible delivery methods, in leading European projects, and in proactive stakeholder engagement. Prior to leading Convene, she was the Head of Computer Science at Technological University Dublin. She has extensive experience of developing internationalised, innovation, and industry-oriented programmes to address enterprise needs. With multi-disciplinary educational qualifications including a PhD in Higher Education Management and an MSc in Computer Science, she undertakes research in strategic management, global entrepreneurial talent management, higher education policy, and university-industry interactions. As principal investigator, she has secured European funding in highly competitive schemes including four funded projects as lead coordinator since 2015. In addition to leading the €17.5m HCI-funded Convene programme, she spearheads the HubLinked Knowledge Alliance of Global IT hubs, a collaboration between more than 40 academic and industry partners across 14 global IT hubs to share best methods for university-industry innovations and strengthen Europe's software innovation capacity. She is a member of the Board of the Higher Education Authority, chairs its Audit & Risk Committee, is a member of Senate of the National University of Ireland, Royal Irish Academy Engineering and Computer Science Committee and Institute of Directors in Ireland and has previously served on the Board of the Irish Writers Centre.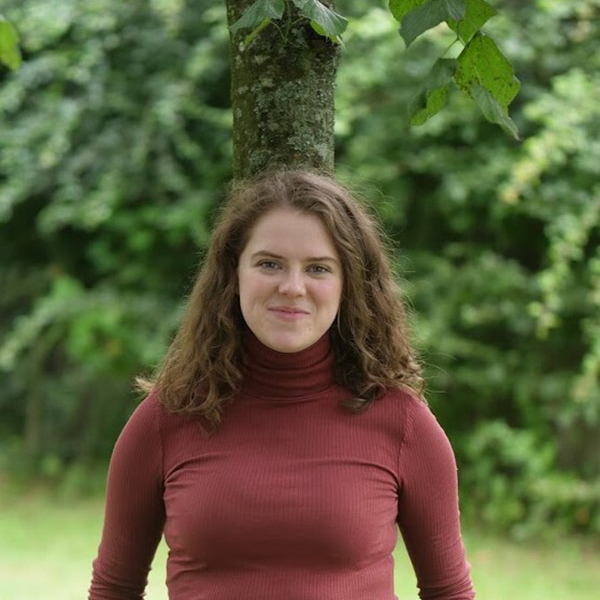 Alice Shaughnessy, Biomedical Engineering student, National University of Ireland, Galway (NUI Galway). Founder MIRR.ie & Spreag
Alice Shaughnessy is a 19 year old Irish engineer, entrepreneur and innovator. Currently studying a Biomedical Engineering degree, Alice is a founder of a tech startup, Mirr. Mirr produces customised smart mirrors for high-end clientele, that look like a mirror but work like a tablet. She's also run solo projects, from reinventing the wheel with magnets, to building a database of STEM opportunities. She has seen years of success through various national and international STEM and enterprise accolades, ranging from 30 under 30 in both tech and enterprise in Ireland, to representing Ireland at the International Science and Engineering Fair.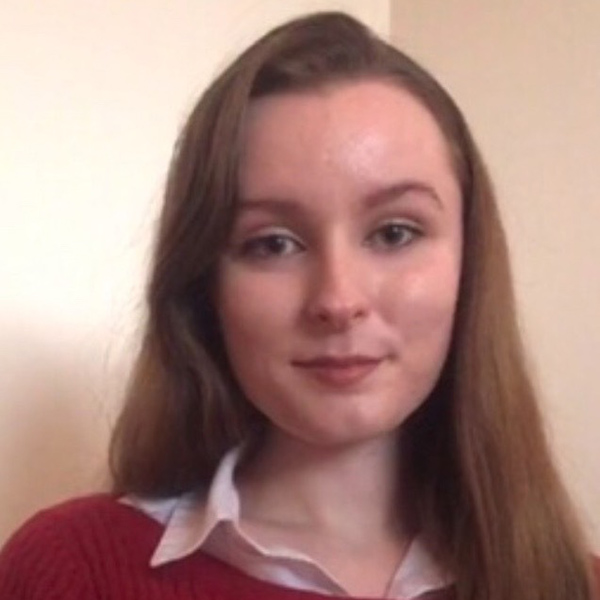 Sarah Kate Sweeney, Physics student, University College Cork (UCC)
Sarah Kate Sweeney is a Physics and Astrophysics student at UCC, originally hailing from Co. Cork. She was the winner of Scifest@CIT 2015, was a member of the Irish CanSat Team at the European CanSat finals in 2015, and won several BTYSTE Awards, including 1st place in the Junior Individual Math. Chem. Phys. category in 2016. She is passionate about public speaking and science communication, and has worked on projects in fields such as quantum computing, artificial intelligence, and gravitational astrophysics. This year, she was awarded one of eleven UCC WISTEM2D scholarships from Johnson and Johnson. She is also very interested in music, holding a Distinction in Grade 8 Classical Piano and Senior Musicianship from the MTU Cork School of Music, and enjoys performing regularly.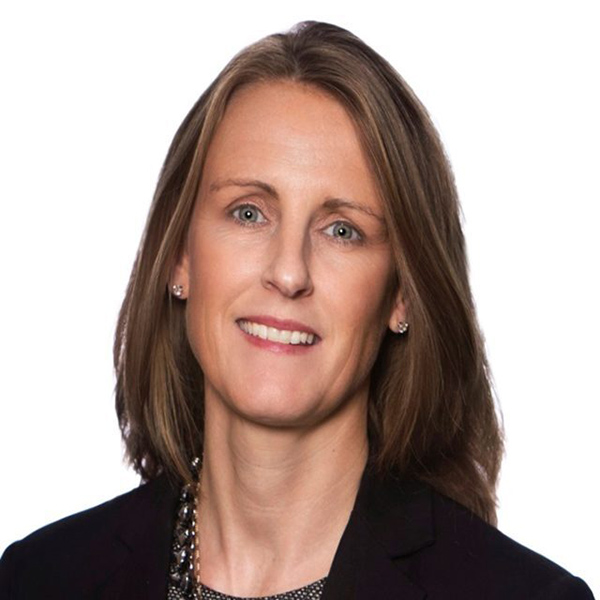 Deirdre has over twenty years extensive experience in enterprise development, innovation and start up creation both within industry and on behalf of the Irish Government. She was appointed head of Lifesciences in 2016 and plays a critical leadership role within Enterprise Ireland.
Her role involves having responsibility for delivering accelerated export growth through the development of companies within the medtech and pharma/vetpharma technologies sectors and leading the Enterprise Ireland drive to achieve economic impact from Ireland's market-led research and commercialisation investment to the benefit of Lifesciences companies. The role requires close liaison and interaction with internal and external key stakeholders including Irish industry, Government departments, international customers, representative bodies, healthcare providers and the academic community.
Prior to Enterprise Ireland, Deirdre held several roles over a 7-year period within Cantab Pharmaceuticals, a biotechnology company in Cambridge, UK.
Deirdre's driving ambition is to help more Irish-owned businesses to achieve business-scale through international growth, so that the associated job creation drives increasing prosperity in towns and villages throughout Ireland.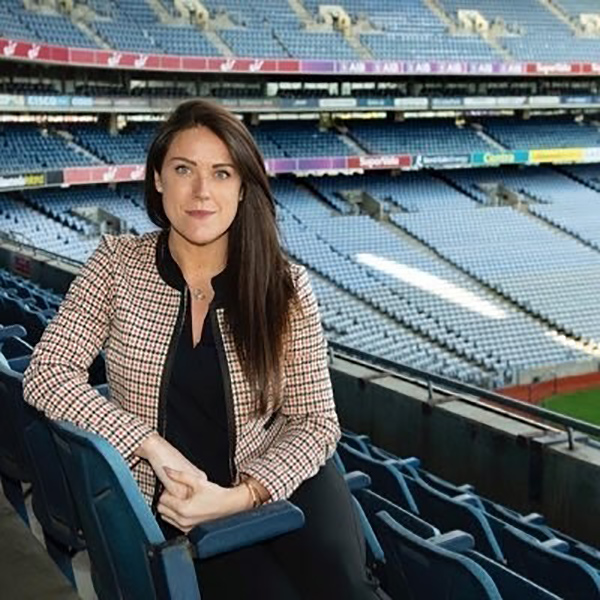 Sarah Murphy, CEO, iQuest & Business Post Experiences
Sarah has been CEO of iQuest & Business Post Experiences since January 2019. Under her leadership, the iQuest team manages a portfolio of over 40 annual events; including conferences focusing on a range of industries, large scale exhibitions, awards ceremonies, virtual production and specialist brand / niche events. As part of iQuest, she is also responsible for a range of trade publishing titles and The Circle, a C-suite corporate membership group. Sarah is also a member of the Executive Leadership Team of the Business Post Group. 
A graduate of Trinity College Dublin with a BA in Business Studies and French and an MA in Events, Marketing & Management from London Metropolitan University, Sarah previously spent a large part of her working career in Britain. During this period, she was a director of The Irish Post Media Group in London, where she was based for over 10 years. She held a leading role in the formation of the highly acclaimed and televised Irish Post Awards, played a pivotal part in the establishment of the media organisation's corporate network, business magazine series, events portfolio and lead the upward digital growth trajectory of the group. She has a passion for projects engaging the Irish diaspora globally.
Sarah currently also holds numerous non-exec board positions including board member of the Lighthouse Construction Industry Charity, board member of Work Equal and former Chair of the British & Irish Trading Alliance.
She is a passionate advocate for women's equality in business, as well as for creating and fostering a work environment of social equality. In her spare time Sarah loves exploring the great outdoors, training for Triathlons, all things 'foodie', strong coffee and a good book.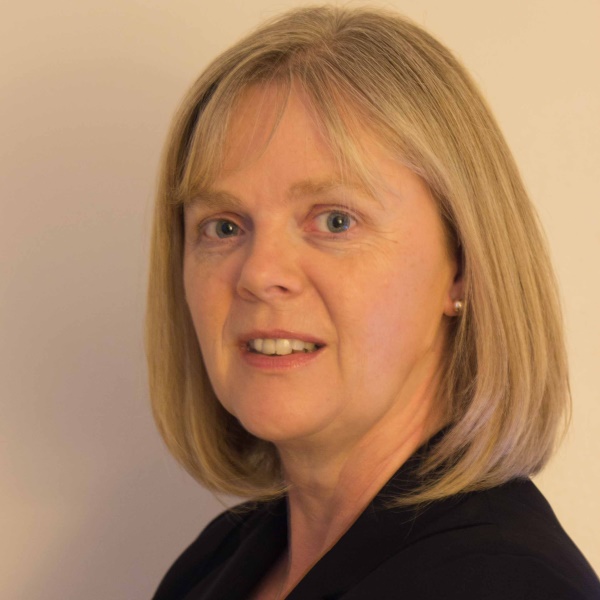 Gillian Harford, Country Executive, 30% Club Ireland
Gillian Harford is a senior HR Executive who works directly with client organisations focusing on diversity and workplace change. Sponsored by EY she also operates as the Country Executive for the 30% Club, a global campaign supported by Chairs and CEOs driving gender balance on Boards and at c-Suite. Gillian is the former Head of HR Strategy & Planning with AIB where, with a career spanning almost 40 years, she has been responsible for significant people change with particular focus on Culture, Career, Diversity and Agile Work.
Gillian holds a BA, an MBA from Michael Smurfit Business School UCD, and the Professional Diploma in Corporate Governance, UCD. She is a member of the Institute of Directors, fellow of CIPD, and a fellow of the Institute of Bankers. Gillian is a member of the board for the Central Remedial Clinic and is on the Advisory Group for the government initiative Balance for Better Business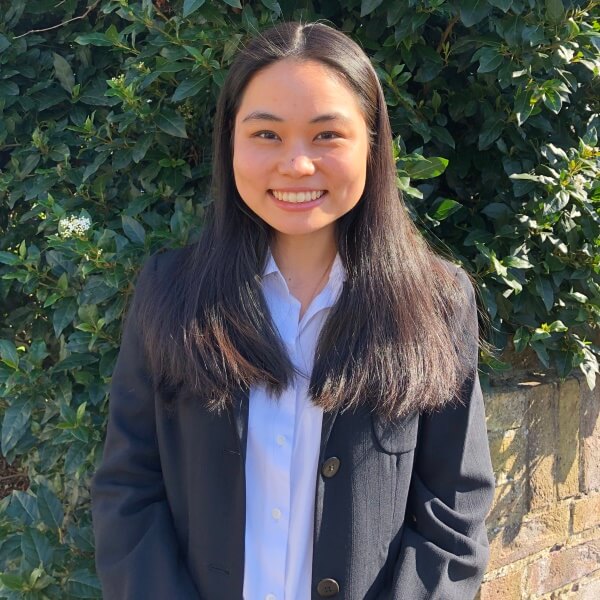 Ao Sasame, Medical student, University College Dublin & Co-Founder, AccessMed Ireland
Ao Sasame is a 4th-year medical student in Ireland passionate about medical education, research and medical tech. She created a social enterprise in March 2021 with friends to increase accessibility to Medicine in Ireland as which has now has involved over 4000 students in events, created resources with over 7k+ views and is backed by Royal College of Physicians, Medisec and more. She is currently working as an experimental pathology researcher at the Cancer Institute and a research intern at Solvemed.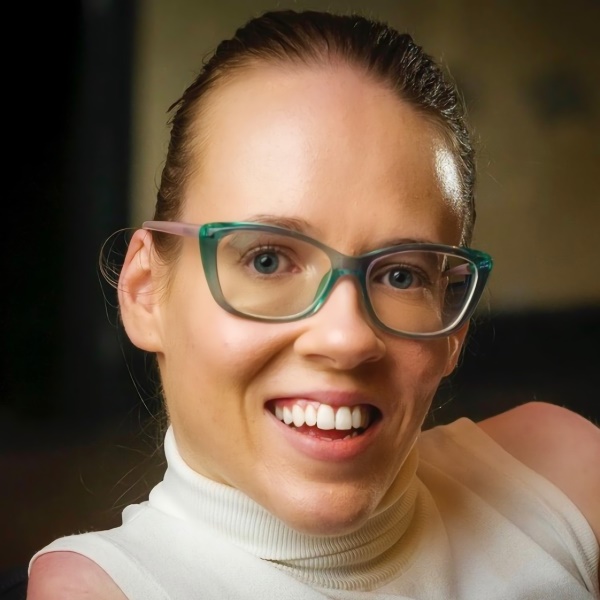 Joanne O'Riordan, Activist
Joanne O'Riordan studied criminology in UCC and is only one of seven people in the world living with a rare physical disability known as Total Amelia. This means she was born without all four limbs and even though there is no medical explanation as to why this happened, Joanne or indeed her family has never allowed it to hold her back.
Joanne first gained attention for skipping school to confront then Taoiseach Enda Kenny about his proposed plan to reduce disability funding during his election. In April 2012, she spoke before the UN and challenged the body to create technology to help disabled people such as herself.
She was named Young Person of the Year at the People of the Year awards in 2012. Joanne is an activist for people with disabilities, a motivational speaker and a sports columnist with The Irish Times. She appears in the 2013 documentary No Limbs No Limits. She has used technology to enhance her abilities in both her education and through the wider social environment. She has conquered enormous challenges at home, in school and around her local community. Joanne adapted her life in such a way that it has given her both national and international acclaim.
Joanne is now an example to all able bodied and disabled bodies to live very happy, independent, fulfilled lives. Joanne has challenged the most advanced minds in the world to build her a robot that would become her hands and legs. The challenges she faces everyday get bigger and far greater to overcome. Joanne is an inspiration to others.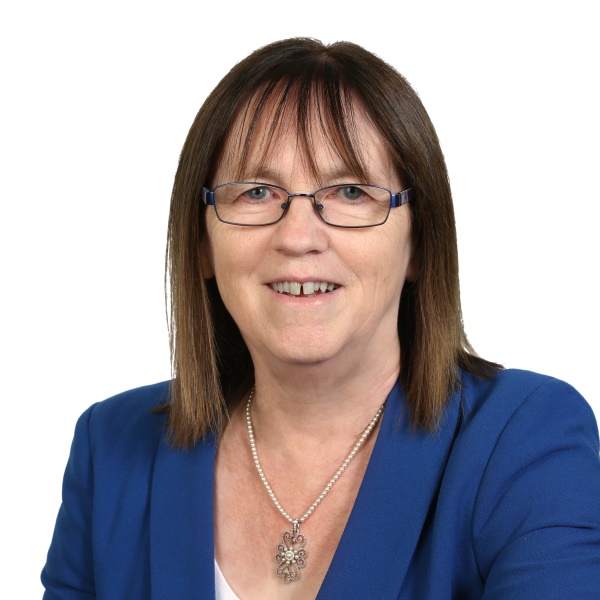 Sheila Porter, Founder & CEO, SciFest
Sheila Porter is the founder and CEO of SciFest, an innovative, all-inclusive programme of STEM fairs which take place at local, regional and national levels. As a science teacher Sheila recognised the importance of STEM fair participation in encouraging in all students a love of the STEM subjects and in generating a spirit of inquiry, innovation and entrepreneurship. Her vision was of a national STEM fair programme that would be inclusive, accessible, free to enter and open to all second-level students. She launched the programme in the Institute of Technology Tallaght, now TU Dublin, in 2006 and took it nationwide in 2008. Currently, more than 10,000 students participate in SciFest annually, approximately 60% of whom are female. Each year the overall winners at the SciFest National Final go on to represent Ireland in international competitions with great success.
For her work in promoting STEM in second-level schools Sheila has been awarded an Intel Ireland Educator of Excellence Award on three separate occasions, a British Council Science Travel Award and the ISTA PharmaChemical Ireland Science Educator of the Year Award in 2015.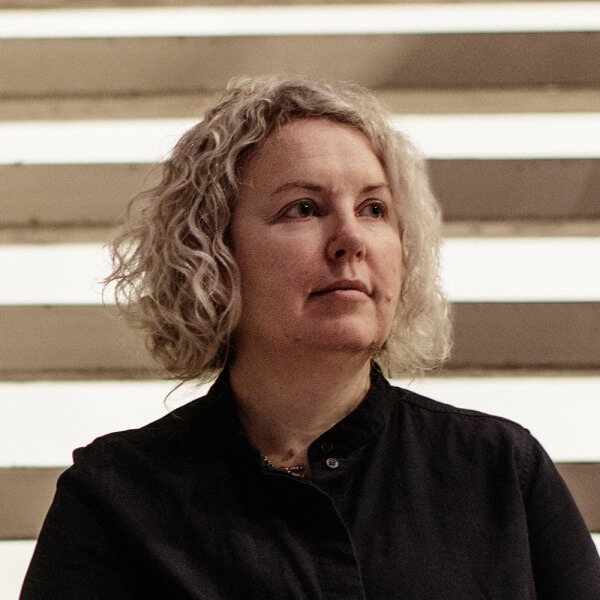 Linda Doyle, Provost & President, Trinity College Dublin
Linda Doyle is the Provost and President of Trinity College Dublin, the University of Dublin. She took office on August 1, 2021, becoming the first woman to hold the position since Trinity's foundation in 1592. Prior to her appointment as Provost, Dr Linda Doyle was Professor of Engineering & The Arts in Trinity College Dublin. Her research focused on wireless communications, spectrum management and creative arts practices. She has raised over €70 million in research funding and has published widely in her field.
Previously, Dr Linda Doyle was Trinity's Vice President for Research, and was the founding Director of CONNECT, the world leading telecommunications research centre, headquartered in Trinity. As well as her contributions to research and the arts, Dr Doyle is an active advocate for women in STEM.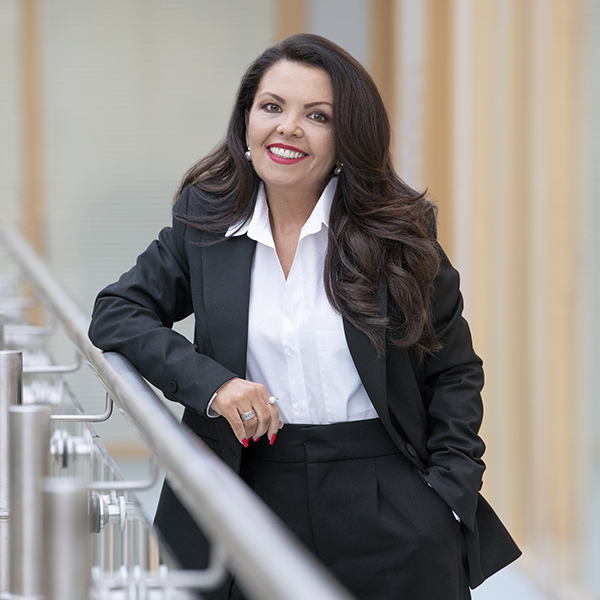 Lorraine Brady, Pre-Construction Director, BAM Ireland
Lorraine's expertise covers all preconstruction activities, working with bid teams to develop; strategy to win, high level programming, costing/estimating, risk analysis, tender document configuration, pre and post bid submission preparations, client presentations, contract negotiation, project set-up and project kick-off. Lorraine is a commercially astute and highly experienced preconstruction director with a successful track record in large scale project and bid management. Lorraine is also particularly expert in the project management of large-scale projects, and the range of contracts used therein having worked as a Project Manager on multiple international projects from Ireland to Singapore. Lorraine's project management experience encompasses facilities valued from €20m to €3billion, which includes projects for Irish government-sponsored projects and international clients.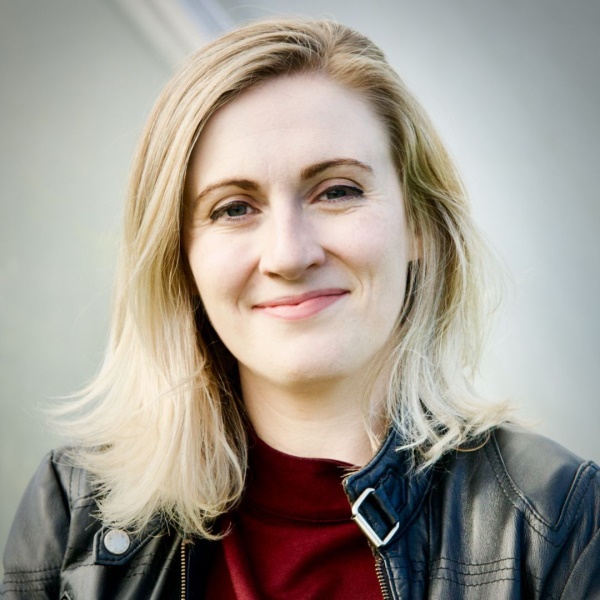 Fiona Edwards Murphy, CEO & Co-Founder, ApisProtect
ApisProtect is uniquely placed to disrupt a global, well-established industry with robust technology developed by Dr Fiona Edwards Murphy, following her award-winning PhD research at University College Cork, Ireland.
Dr Fiona Edwards Murphy completed her PhD with the School of Engineering, and the School of Biological, Earth and Environmental Sciences at University College Cork in Internet of Things applications for honey bee health. Fiona is a graduate of the Bachelor of Electrical and Electronic Engineering (BE) Honours at UCC.
Dr Fiona Edwards Murphy's work on the topic of hive monitoring has received many national and international awards from the Irish Research Council, The IEEE, IBM, The Irish Laboratory Awards, Google, and the Global Entrepreneurship Summit. In 2016 she was the only Irish recipient of a Google Anita Borg Memorial Scholarship.  Dr Fiona Edwards Murphy was included on the 2021 Forbes Europe's 30 Under 30 list in the Manufacturing and Industry Category – "Creating the products, methods and materials of tomorrow".
The AI solutions offered by ApisProtect have the capability of changing the world for the better, ensuring the survival and optimal management of one of our most valuable resources, the honey bee. Now monitoring the health of over twenty million honey bees in hives across Europe and North America, ApisProtect brings the power of advanced sensors and machine learning technology into the hive to deliver a 24/7 early warning system so beekeepers can give at-risk hives immediate attention and improve bee health.
Simon Harris TD, Minister for Further and Higher Education, Research, Innovation and Science
Simon is a native of County Wicklow and was first elected to Dáil Éireann in the 2011 General Election as the youngest member of the 31st Dáil. He was re-elected in the 2016 and 2020 election.
He has served as Minister of State in the Departments of Finance, Public Expenditure and Reform and the Department of the Taoiseach with Special Responsibility for OPW, Public Procurement and International Banking (including IFSC). During his time here, he drove a new strategy for financial services in Ireland and managed Ireland's worst floods.
Simon was Minister for Health in 2016 to 2020 managing the first wave of the Covid-19 pandemic. During his time in health, he introduced a new all-party agreement on reforming the health service, steered new contracts for nurses, doctors and GPs. He introduced laws modernising Ireland's laws on abortion, introduced a new law curbing the sale of alcohol for children and secured agreement on a life-saving drug for people with cystic fibrosis.
In his present role as Minister for Further and Higher Education, Simon has prioritised the delivery of regional technological universities, reform and integration of the third level system including apprenticeships, advancing social inclusion and equality in education and developing Ireland's human capital through education, skills and training.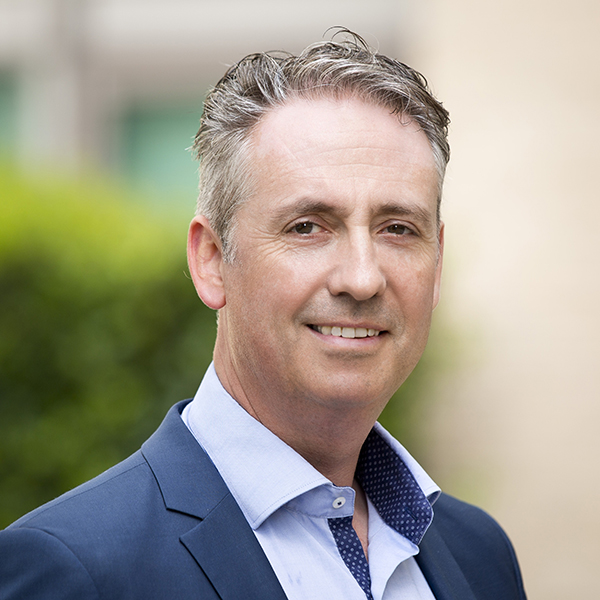 Shay Walsh, Managing Director, BT Ireland
Shay Walsh is Managing Director of BT Ireland, one of the country's leading communications services companies which employs more than 650 employees and whose services underpin the operations of mid-to-large sized organisations in every sector in Ireland.  Shay, a 23-year veteran of the BT business, was appointed to the role in October 2015.
Shay joined Esat Telecom as an engineer in 1995, and following BT's acquisition of the company in 2000, he progressed to hold several leadership roles within the business including Director of Network Services, Managing Director of Wholesale, and Managing Director of Business Sales across the island of Ireland.
Prior to joining BT, Shay held positions at ESB, Galileo and Dataport.
 Shay holds an honours degree in Electronic Engineering from Dublin City University (DCU) and an MBA from the Smurfit Business School at University College Dublin (UCD).  He is on the Board of Young Scientist Ltd and the Valentia Cable Station Foundation, and on the Governing Authority of DCU.  Based in Castleknock, Dublin, he is married to the actress Eunice McMenamin and has three children. Shay is a passionate Dublin GAA football supporter, rugby fan and cyclist.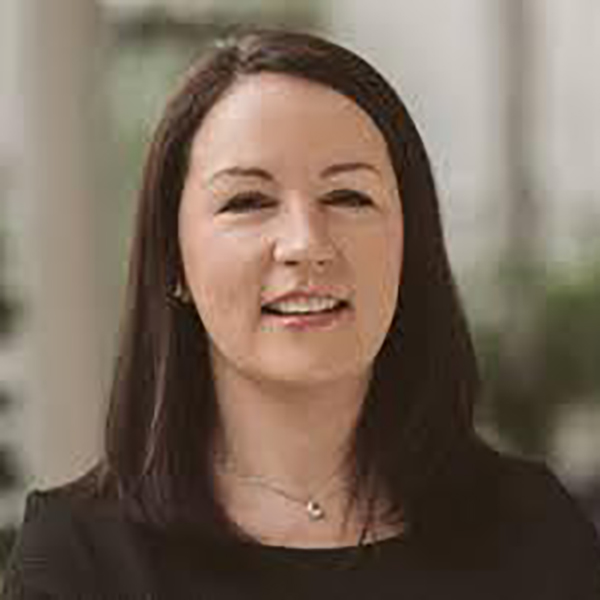 Rhonda Doyle, Director of Operations, Services & Projects, Schneider Electric Ireland
Rhonda Doyle is the Director of Operations, Services and Projects at Schneider Electric Ireland. With an ambitious customer-centric focus, she is responsible for driving strategy and managing Schneider's operations, ultimately ensuring a best-in-class service offering. Schneider Electric' presence in Ireland stretches back more than 35 years. The majority of its 400 employees are based in Galway where it continues to recruit new talent across a range of STEM-related jobs. The company is particularly active in critical industries such as data centres and networks, manufacturing, and renewable energy. In addition to overseeing these, Rhonda is involved in the development of field services across core sectors.Rhonda joined Schneider Electric in January 2021 having previously spent 17 years at eBay. Whilst at eBay Rhonda was the business Sponsor for eBay's Diversity & Inclusion Charter in Ireland. She is particularly passionate about promoting diversity in the workplace and in STEM leadership roles specifically. Rhonda also supports Technical University Dublin with mentoring and an annual corporate-funded scholarship to help female students get into STEM careers. She is also a WMB Gender Diversity Ambassador.Rhonda holds a bachelor's degree in Philosophy and a master's degree in Business Administration at Dublin City University and is currently a volunteer at TU Dublin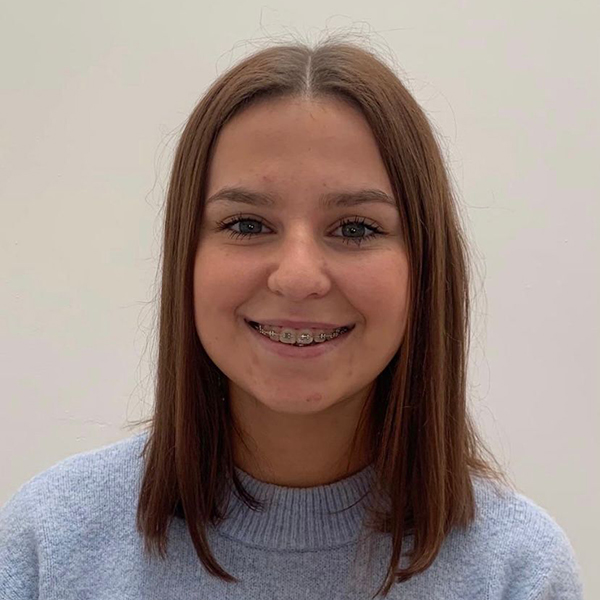 Ruth Madden, Biological & Chemical Sciences Student, University College Cork (UCC)
Ruth Madden is eighteen years of age. As a recipient of both a Naughton Scholarship and Quercus Entrance Scholarship in 2021, Ruth is currently studying Biological and Chemical Sciences at University College Cork. A strong advocator on global issues, Ruth has travelled to sub-Saharan Africa as a national winner of the Concern debates. Her interest in environmental protection saw her design a system to remove micro-plastic particles from the environment. This work gained national prominence when she won both the overall award at Scifest@DKIT and the Technological Higher Education Association award at the National Scifest final in 2019. Ruth's innovative work received international recognition in winning the 2019 United States ASM Materials Education Foundation Award and the gold medal for Physics and Engineering at the Hong Kong Global Youth Science and Technology Bowl in 2020.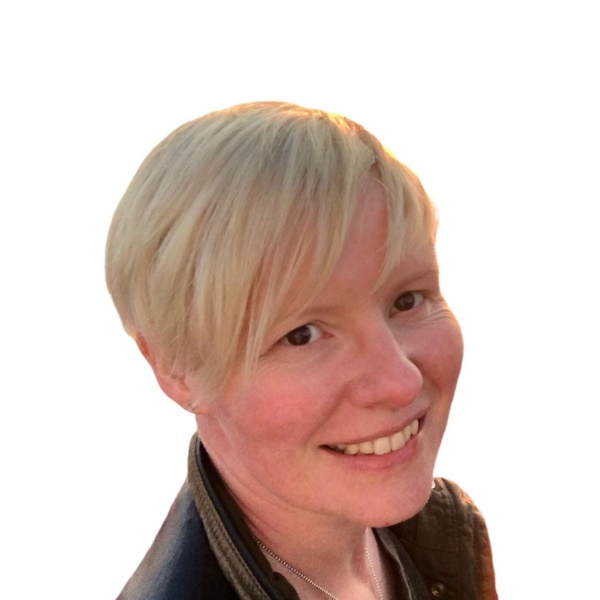 Clare Harney, Executive Director, Digital Health Transformation, HealthTech Ireland
Clare is currently Executive Director, Digital Health Transformation at HealthTech Ireland, the trade association in Ireland representing Digital Health, Diagnostics and Medtech industry. Clare also works as CIO of Grace Technologies, developing a transformative patient engagement and consent platform for serious illness patients, their families and clinicians, improving clinical pathways, communication, patient centricity and efficiency of care. Clare is a Programme Director and Adjunct Faculty at the RCSI, currently developing a new and innovative postgraduate diploma in Leading Digital Health Transformation due to launch in March 2022. Prior to this, Clare successfully led a digital health start-up as CIO and CEO. She provides advice on digital health strategy, technology and innovation to a wide range of organisations through her consulting business, HD Health.
Clare comes from a health information systems, governance and compliance background with more than a decade served managing the silos of paper and electronic records that exist within our hospitals. She went on to work a further six years in the Health Information Directorate of HIQA, developing standards for interoperability and was key to the development of the unique health identifier for Ireland (IHI). She was then seconded to the Department of Health to progress the Individual Health Identifier Bill (enacted 2015). Prior to joining the commercial world, Clare was the National Manager for the HSE Acute Medicine Programme at the Royal College of Physicians. It was here she made the decision to jump to the private sector in order to positively disrupt the health system from the outside in, through supporting development of innovative technologies.
Clare holds a Bachelor of Business Information Systems and an MSc in Health Informatics from Trinity College, Dublin. She is also a qualified ISO 9001 External Auditor and sits on the Health Information Standards Committee at NSAI, on the HISI Executive, sits on the Digital Health Council at Medtech Europe, the Policy Advisory Council of IPPOSI and most recently has been invited to sit on the Industry Council at Novartis. She is involved in the EU Commission funded EIT Health mentorship programme mentoring early stage digital health companies, the EIT Catapult Programme as a jury member and also her alumni mentorship programme, mentoring students and recent graduates with an interest in the digital health space.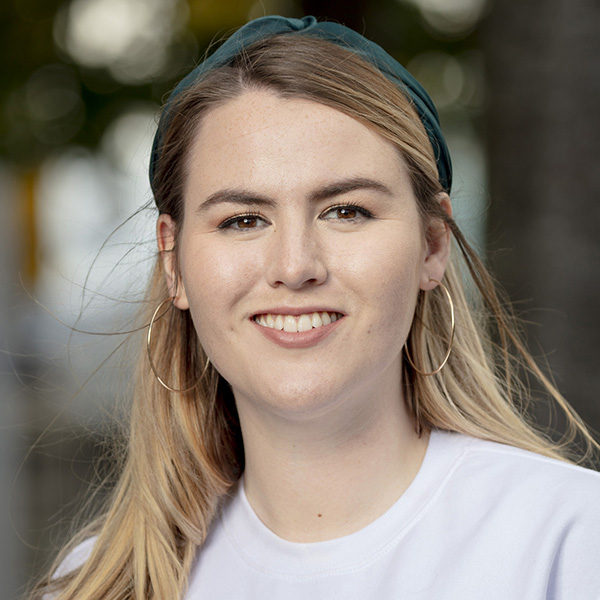 Aimée-Louise Carton, Co-Founder, KeepAppy
Aimée-Louise Carton is one of Europe's leading wellbeing advocates and has been recognised as having launched a "digital mental health revolution" across the region. Following a suicide attempt, she has used her pain and recovery to found Europe's fastest growing wellness platform KeepAppy, the wellness app and mental health gym. She also used her journey to become an advocate for mental health policy on the national and international stages, working with royalty and global leaders to transform the stigma surrounding mental illness. She has been recognised as a 30 under 30 entrepreneur in Ireland and one of the top 50 young Irish people changing the world in 2021.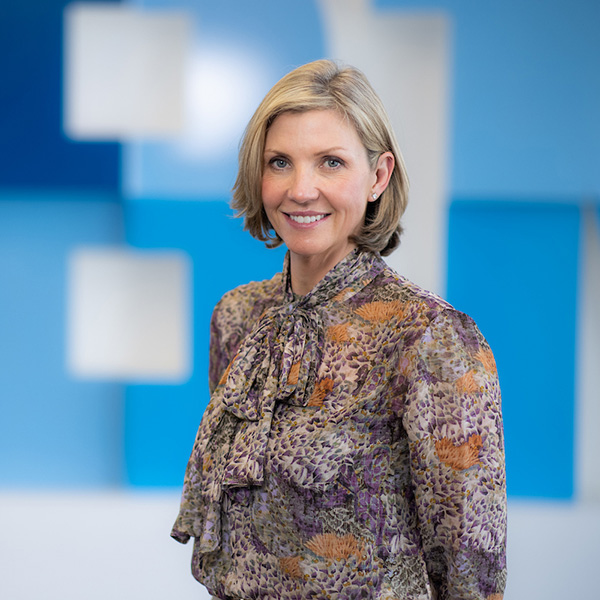 Deborah Threadgold, Country General Manager, IBM Ireland
 Deborah was appointed Country General Manager for IBM Ireland in February 2021 and is responsible for business growth, client satisfaction and employee experience. In addition to sales and services for Irish customers, IBM's operations in Ireland include significant software development, digital sales, international services, treasury, and research activities. 
Deborah joined IBM in 1997 as a management consultant, working across a wide range of clients and sectors before taking on a series of key sales and business leadership roles in the UK and Ireland. During this time, she became the first Chief Digital Officer for IBM UKI, the Executive Sponsor for Gender Diversity, and was named one of Cranfield University's 100 Women to Watch.  Before returning to head IBM's Irish operations, she served as EMEA Vice President for System Integrators & Ecosystem.
As a mother of three boys, Deborah has personal experience of the challenges facing working parents, and actively champions the use of flexible working models, and alternative pathways for career and skills development. She is passionate about the necessity for an inclusive and diverse culture in the workplace and is an active member of IBM's UKI Inclusion Council which addresses the full range of diversity and inclusion issues.
Deborah holds an MBA from the Open University, is a Member of the Chartered Institute of Marketing (MCIM) and an Associate of the Pensions Management Institute (APMI). She is also a board member of Business in the Community.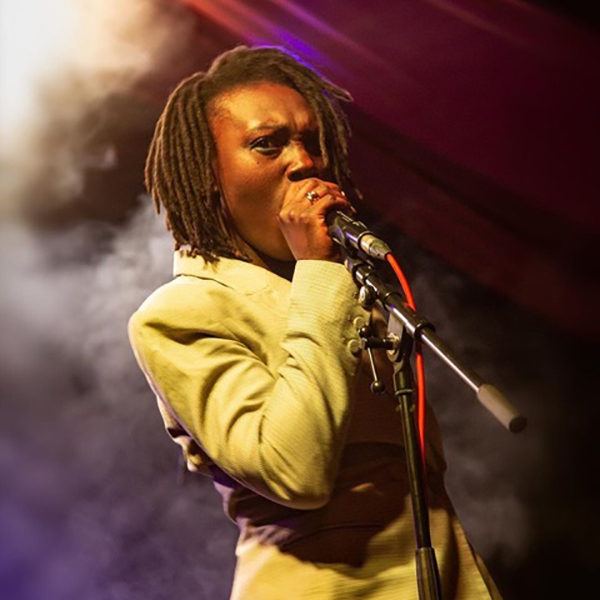 FELISPEAKS, Poet, Performer, Playwright
FELISPEAKS is a Nigerian-Irish Poet, Performer, Playwright from Co. Longford; currently based in Dublin City. FELISPEAKS has been nominated 'Best Performer' by Dublin Fringe Festival Sep. 2018. As well as being a Member of the Poetry Ireland Board of Directors appointed June 2020, Felicia is a member of the Poetry Collective, WeAreGriot.
FELISPEAKS' poem: 'For Our Mothers' is in the English Ordinary Level Leaving Cert Curriculum for examination year 2023.  Also in 2020, FELISPEAKS was commissioned a new piece for RTÉ's The Big Picture on the theme of 'the New Normal' – this poem, entitled Still captured the minds of the nation and has been performed to audiences all over the country.
FELISPEAKS is currently enjoying creating poetry and performance pieces that always promise to introduce her audience to the journey of emotion in every story. Honoured to share her thought processes about life's experiences and her passions on stage; FELISPEAKS hopes to inspire thought, excitement and perspective.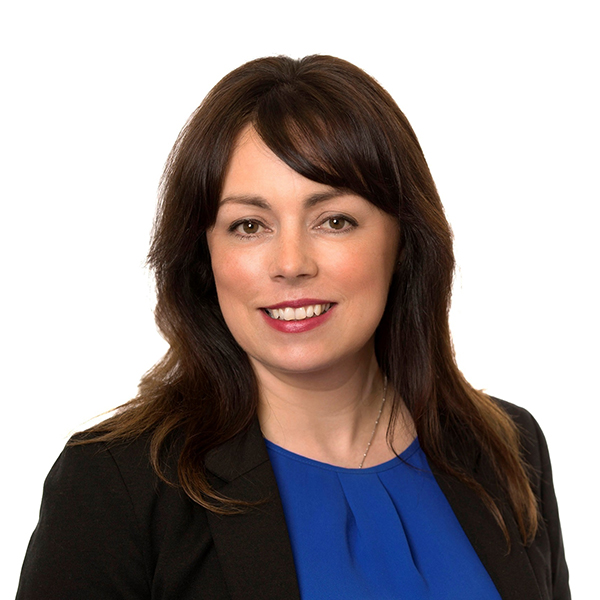 Andrea Carroll, Group Head of Sustainability, daa
Andrea Carroll is an accomplished senior sustainability professional who work across the daa Group to lead the transformational change required meet their sustainability commitments.
 She has a long history of success working in the environmental and climate sector in both private and public sector organisations, having moved to daa from a global Sustainability role with Amazon Web Services where she worked on global carbon, climate and biodiversity initiatives. While at the Sustainable Energy Authority of Ireland she developed the Energy Academy – a free online education platform that offers high quality energy efficiency education to thousands of Irish businesses every year. 
 Andrea recently completed her MBA in international business at Griffith College Dublin, holds honours degrees in Geography and Environmental Management from UCD and was Chairperson of Natural Capital Ireland until 2020.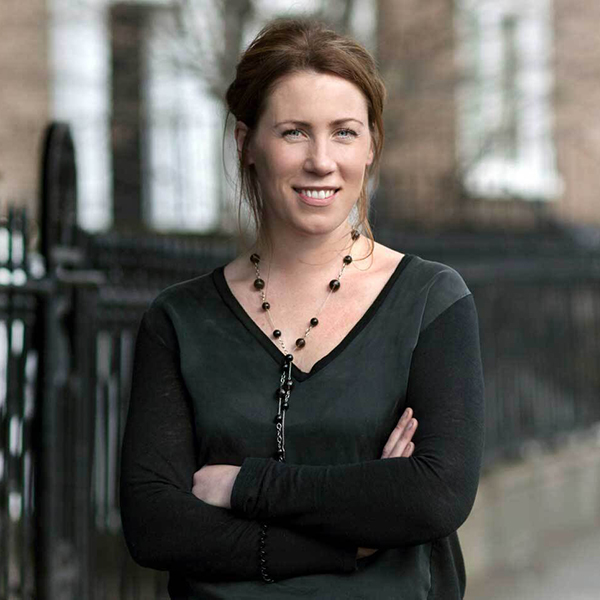 Jane Gormley, Director of Employer Engagement, Code Institute
Jane is the Director of Employer Engagement in Code Institute, an accelerated, code first learning platform offering a Diploma in FullStack Software Development. This program, and learning methodology, has been specifically designed to encourage upskillers, career changers and enable non-traditional routes into a career in software development. The Employer Engagement team works with career coaching, recruitment prep and employer relationships with tech hiring teams all over the globe. A firm believer in education being the key to opportunity, Jane and her team have combined their significant recruitment and career coaching expertise to encourage and facilitate new entrants to the tech industry, build their confidence and equip them with the skills to secure brilliant roles within 12 months of starting the program. Code Institute has overseen these career changes all over Europe of thousands of new entrants to the industry.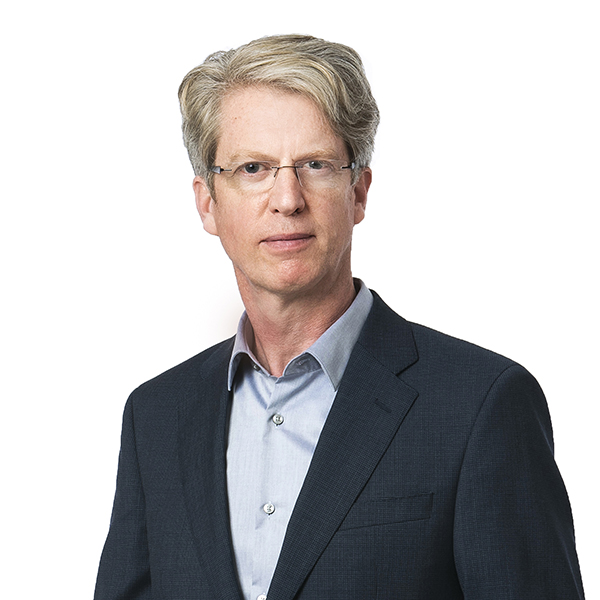 Paddy Hayes, Chief Executive, ESB
Paddy is Chief Executive of ESB. ESB aims to deliver a brighter, zero carbon future for the customers and communities it serves, investing in technologies, infrastructure and services to support the clean energy transition.
Before his appointment as Chief Executive in 2021, Paddy headed up two of ESB's main operating divisions as Executive Director of ESB's Generation & Wholesale Markets business and then as Managing Director of ESB Networks. He was formerly a board member of the association of European Distribution System Operators (E.DSO) and co-chair of the European Distribution-Transmission Cooperation Platform.
Paddy is a Chartered Engineer and, before moving to the energy sector in 1999, to lead the Synergen joint venture between ESB and Statoil, he worked with British Steel.